Milos Raonic begins his 2016 French Open campaign on Sunday evening. He faces off against Janko Tipsarevic on Suzanne-Lenglen Court.
In past tournaments, Raonic has played decently. While he missed the 2015 edition, the Canadian progressed each year. He got booted from the French Open in the first round in his debut. However, in each of the next two seasons, Raonic made the 3rd Round before reaching the quarterfinal stage in 2014.
Clay court season
The Canadian number one had a decent showing in the tournaments leading up the second major of the year. However, Raonic never made it out of the quarterfinals of the either the Monte-Carlo, Madrid or Rome.
In Monte-Carlo, Raonic made it all the way to the quarterfinals. He played well for the most part, dropping only two sets before facing Andy Murray. When he came up against the world's number two, Raonic fell apart, losing 2-6, 0-6.
Madrid was perhaps Raonic's best performance on clay so far this season. He had a fairly tough draw as the Canadian faced off against Jo-Wilfried Tsonga. Raonic dominated the Frenchman, winning in only two sets, advancing to play Novak Djokovic. There, the tides turned as Djokovic brushed Raonic aside with a bit of ease.
In the Italian Open, Raonic did not play as well as he would have liked. He only made it to the second round, losing to Australian Nick Kyrgios in only two sets.
On the other hand, his opponent, only played on one tune-up match. Janko Tipsarevic played in ATP Geneva and lost in the opening round to Federico Delbonis in straight sets. This does not bode well for the Serbian.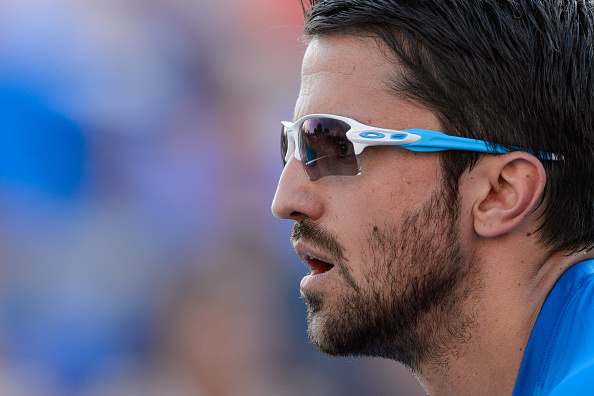 Tipsarevic does not have a lot of practice in this season thus far and he could be booted off the court quickly. He has played only three Challenger matches in 2016, coming away with only one win. That lone triumph came in the Ostrava Challenger where Tipsarevic defeated Hans Podlipnik-Castillo in three sets. Unfortunately, the 31-year-old veteran would taste defeat in the next round.
Head-to-head
These two men have met four times in the past with all four victories going to Raonic. Their fiercest battle came in the Davis Cup semifinals. The pair had to play all five sets, and in that fifth set, Raonic and Tipsarevic played 18 game.
Two of the other three matches played were fairly close as well, with each match producing two or more tiebreaks.
Prediction
There should be no question about the outcome of this match. Raonic has had the better 2016 so far and should overpower his opponent. This should be one of the easier opening round matches for a seeded player.
Milos Raonic 3-0 Janko Tipsarevic