Last year at this time, when Swiss number two Stan Wawrinka arrived in Paris, all of the hype surrounded Novak Djokovic as he searched for his first-ever title at Roland Garros. Coming off of a quarterfinal loss in Geneva, the then-world number nine had never had great success on clay.
Then-eight-seeded Wawrinka was on no one's radar. His previous best result in Paris was the quarterfinals in 2013, and just the year before, in 2014, the Swiss star lost in the first round.
Despite the low expectations, Wawrinka shocked the tennis world by not only reaching the men's final, but also by knocking off world number one Novak Djokovic to claim his first-ever Roland Garros title. Along the way, he took out the likes of Roger Federer, Gilles Simon, and Jo-Wilfried Tsonga.
This year, the world number four and third-seed returns to Paris as the defending champion; however, he is flying under the radar.
This year, the talk once again surrounds Serbian number one Novak Djokovic, who turns 29-years-old today. Djokovic, an 11-time Grand Slam champion, is still hunting for his first-ever title in Paris, which would complete his Career Grand Slam, or winning each of the four Grand Slam tournaments once. Despite returning as the defending champion, Wawrinka doesn't see himself as the favorite, and perhaps he likes it that way.
Wawrinka: "Djokovic is the big favorite"
In a press conference on Sunday, the two-time Grand Slam champion made it clear that he doesn't see himself as the favorite for the title.
"If we talk about Novak, he's still playing amazing tennis," Wawrinka said. "If you look what happened this year already, and since last year in the final. He's for sure the big favorite, and he's going to be really difficult to beat. That's a fact."
Wawrinka arrived in Paris later this year than last year, just one day before play began today, as he just won the title in Geneva at the 2016 Geneva Open, defeating Marin Cilic in the finals. The world number four is happy to have won that title, as it gives him more confidence moving into the tournament.

"I'm happy to have won yesterday," Wawrinka continued. "It was [an] important tournament for me. Took some big confidence by winning the trophy there and arriving here. For sure it's late arriving for a Grand Slam, especially if you want to go far in a Grand Slam, but I think I'm feeling good. I'm feeling fit. My tennis is there, and I'm ready to play my first match tomorrow."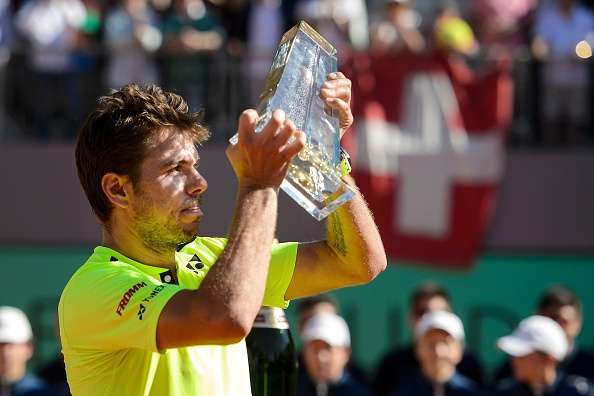 The "Stanimal" was asked about his place among the favorites, and the world number four was very modest in his response.
"Present, I'd say that Novak is the main favorite," Wawrinka answered. "It was the case last year, as well. I think to beat him, it's going to be very difficult, and then there is [Andy] Murray and [Rafael] Nadal on an equal footing, and then I'm just after them. Just after."
Despite not seeing himself as a favorite, the world number four is not lacking confidence.
"I'm confident enough," Wawrinka said. "I know I can do something here, that's for sure. And apart from that, well, you know what really matters is my first match. It's always the same. You know, it's always the answers you don't like, but it's each match that you have to win. I can go deep. I know that. But I'll have to try to keep my focus to get started."
Wawrinka taking nothing for granted this year
Despite the amazing victory last year, Wawrinka explained that while he did watch some of the match, he is starting fresh here at Roland Garros, taking nothing for granted.
I watched some highlights," Wawrinka said. "I never watched it completely. For sure I watched some highlights in one year. That's always some good memories to take, but I'm not going to take anything for this year. It was one year ago. It's a completely different story. It was a final. Now I know how it is. It's a new Grand Slam, new tournament, new player to play. You need to start from the beginning."
Swiss number two compares Australian Open win to Roland Garros win
Wawrinka earned his first-ever Grand Slam title in 2014 at the Australian Open, defeating Nadal in the finals. This victory put Wawrinka's name on the map in the tennis world. Before this, he had been a consistently good player, always in the shadows of the spotlight of Swiss compatriot Roger Federer. Looking back now, Wawrinka was asked to compare that victory down under to his title in Paris last year.
"Well, I'd say that it didn't really completely change my life after Roland Garros, but after the first Grand Slam, many things changed," Wawrinka said. "And the second Grand Slam here in Paris, I think is something that people talked about but in a good way. It showed me what I was able to do. It was something bigger, bigger than the things I have done before in my career.
"I thought I enjoyed it more, because each moment during two weeks I was living the very moment. I was looking around at what was happening. I really enjoyed it. It was the greatest moment of all in my career."
Wawrinka: French Open has always been special for me
Growing up in Switzerland, the French Open was always the closest Grand Slam to Wawrinka geographically. In 2003, the world number four won the Junior's title here in Paris. For these reasons, the Swiss number two has always loved playing in Paris, and he has strong memories of watching the tournament as a kid.
"For me it's already been a special French Open because it's close for my home, the tournament that [I] always watch hours and hours on TV when I was young at home after school every afternoon," Wawrinka said. "It's the only junior tournament I played, I won it here, so for sure it was a lot of things that's different than other Grand Slam."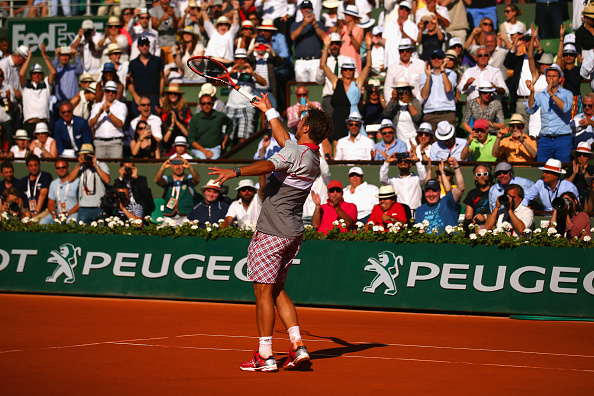 World number four looks ahead to round one matchup
In round one, the third seed will face off with world number 68 Lukas Rosol. The pair have met four times, including last week in Geneva in the semifinals. Wawrinka has won all four matches; however, he knows that Rosol is very dangerous.
"Yeah, we played three sets a few days ago in Geneva," Wawrinka said. "I played him also this year in Australian Open. He's a dangerous player. He's serving big. He's going for his shots."
"You never know what to expect, really. You need to be really solid and stay there. It really depends. It's all going to be how I'm going to feel tomorrow how I'm going to play and if I play well enough to beat him."
Wawrinka and Rosol are scheduled to be the first match of the day on Court Philippe Chatrier, with play beginning at 11 AM local time.