Last year, after a difficult tournament, one filled with injury and illness, world number one Serena Williams was still able to capture her third title at Roland Garros, defeating Lucie Safarova in the finals.
Throughout the tournament, the American number one was forced to go the distance, or playing the maximum of three sets, five times, including in the finals. Despite becoming ill during the tournament and dealing with injuries, the 34-year-old was still able to win the title, a feat that even Williams admitted was shocking.
This year, the American superstar makes her return to Paris for the 2016 French Open, looking to defend her Roland Garros crown. With 21 Grand Slam titles, Williams has admitted that at this point in her career, she no longer feels as much pressure to do well; she simply wants to play tennis.
As she looks for her 22nd Grand Slam crown, which would tie Steffi Graf for second-most on the all-time Grand Slam titles won list. Despite the pressure, Serena spoke to the media in her introductory press conference and conveyed that she has no more to prove, allowing her to play more freely.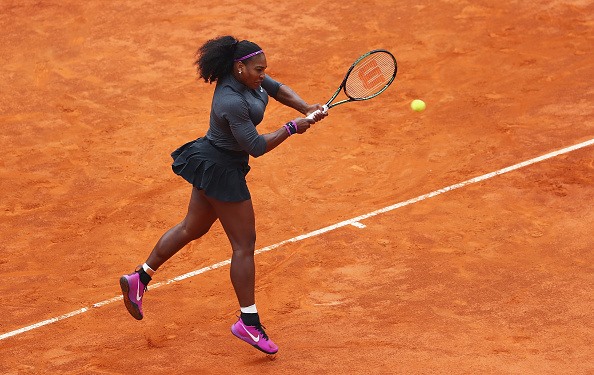 Williams: "I don't have anything to prove"
Speaking with the media at Roland Garros for the first time this year, Williams was asked about her mindset coming into the tournament, and if her mindset changes when she returns to the tournament as a defending champion.
"I think in the past there was," Williams said. "I think now it's different because I want to win more than I think most people ever, but also I think it's different now because I don't have anything to prove and I don't have anything -- it's just a different feeling."
"Whereas five, ten years ago, oh, I'm defending and I feel that pressure. Now it's like I'm defending, I'm in Paris, it's cool, and I'm having, you know, the time of my life. I'm just happy to be here."
World number one has momentum on her side
Coming into the tournament this year, Williams had the perfect warm up, claiming the title in Rome at the 2016 Italian Open, defeating fellow American Madison Keys in the final. After a somewhat disappointing start to the season, Williams said that the title in Rome on clay is the perfect way to prepare for Roland Garros.
"It felt good to win in Rome, obviously," Williams said. "I was feeling pretty confident, I think, just going into some of those matches. Especially the last few I felt a lot better. Even if I'd have lost, I feel like some of those matches really gave me the match play that I needed."
The world number one continued by discussing her 2016 season thus far, saying that if she isn't winning, she isn't happy.
"I don't know," Williams continued. "Obviously for me, if I'm not winning I'm not happy about my year. Four tournaments, three finals isn't bad for I think everyone else. Then again I'm not everyone else. So that's just kind of how I look at it."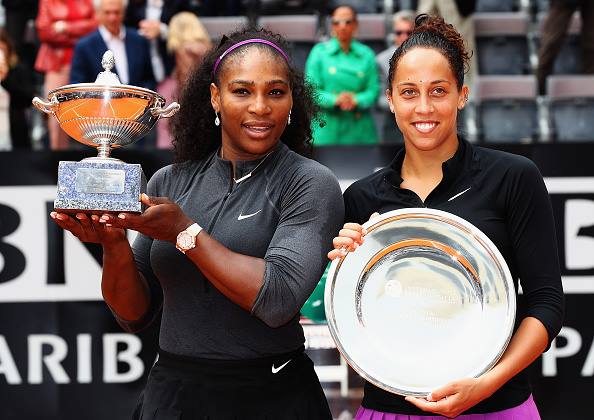 21-time Grand Slam champion discusses methods to stay healthy
After last year's health issues throughout the tournament, Williams discussed how she plans to combat any issues this year.
"I take Vitamin C every single night," Williams responded. "So I'm like, okay, that's basically all I can do. I'm just really trying to regulate my temperature. You know, like it's so cold again this year. So hopefully it will heat up a little bit. But I have thought about that. If that happens again I'm not sure I can get through that again. I'm like, Okay, every night I have this program. Make sure I have my vitamins and just be healthy."
Williams discusses Federer's absence
Throughout their successful and record-breaking careers, Williams and Roger Federer have both largely been on similar paths, often winning Grand Slam tournaments at the same time. For example, when Federer won his last Grand Slam in 2012 at Wimbledon, Williams also claimed the trophy that year.
With Federer absent from this year's event, the world number one was asked about his absence and how she feels about it.
"Yeah, I think he plays most slams, so definitely -- 65 in a row? That's a lot," Williams said. "I think it's just pretty awesome, but it means he cares about his future and the Olympics this year and Wimbledon and US Open. He probably wants to give himself the best chance. It's a shame not to see him in the draw. He's always such a staple."
Williams opens play on Tuesday
The world number one and defending champion is set to begin her title defense on Tuesday, when she will face world number 77 Magdalena Rybarikova of Slovakia. The two have met once in the past, with Williams easily defeating Rybarikova in the quarterfinals of the 2013 Rogers Cup, 6-1, 6-1.