The first two days of the 2016 French Open have come to a close, but not without a bit of bad luck from Mother Nature. The first two days were filled with rainy and cold conditions, interrupting play several times, causing matches to be pushed back and/or suspended overnight. During the morning rain delay of day two, Guy Forget, the new tournament director at Roland Garros, held a press conference in which the former world number four and French Davis Cup captain discussed the issues with the rain.
This led to a discussion about the renovations at the tournament, including the centerpiece project, which will put a roof over Court Philippe Chatrier. Forget expressed his frustration with the lack of roof, especially in the weather conditions, saying, "Maybe you're a bit bored because of the rain, so it would be pretty good to have a roof over the Philippe Chatrier Court today. You could work. We could watch fine tennis and you could be broadcasting some nice images for those who don't have tickets to see the performance of these fine men and women. Unfortunately, we're going to need to wait a little bit."
Forget: Having a roof is a question of respect for the crowd and the players
Immediately after issuing his opening statement (seen above), the first question asked of Forget revolved around the renovation plans at Roland Garros, specifically dealing with the future roof. Forget made it clear that the tournament truly needs a roof, but unfortunately, it will still be a few years before the main stadium court at Roland Garros is covered.
"When you go through two days like this you realize the importance of having a roof over your courts," Forget said. "I think it's a question of respect to the crowd, you know, to the people, to you guys that are coming over thousand meters here, and to the players that are waiting hours and hours, you know, in the lounges, in the locker rooms. To the fans out in front of the TV that love to watch tennis, they have been waiting for a year to watch clay court played on TV. We wait and wait and wait and wait."
"While Wimbledon, you know, Melbourne, and New York now have the new roof, you know, we'll have to wait until, you know, 2020 to have ours," Forget continued. "Although, you know, we have talked about it, the project started many years ago. So, you know, for that matter, I think this is the perfect example of why we need to, you know, get bigger, so the stadium is not as congested as it is today. We need to modernize our facility for these reasons. It's a necessity, so, you know, thanks for coming today and giving me the opportunity just to send that message through."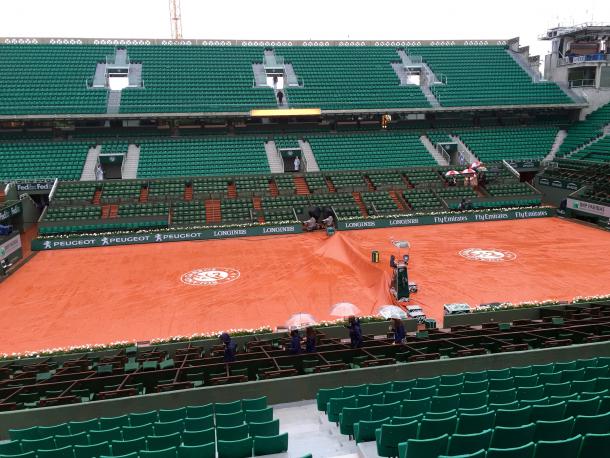 Forget discusses progress of ongoing renovations
According to Forget, the renovations at Roland Garros have been taking place for a few years now, however, many of the results are not noticeable at this moment. He is frustrated with the current progress, as getting the funding and go-ahead from the government has been difficult. As he responded to one question, "Welcome to France."
"Well, regarding the roof, you know, we're pretty confident [that it will be done in time], because the works have already started since two years in the stadium," Forget said. "It's not necessarily visible right now, but, you know, we have made progress. Our National Tennis Center -- it's not here anymore. We have built it just near the tube station about a few hundred meters away from here."
"So the Stadium 1, which is like Aorangi Park in Wimbledon, is ready and operational, and all the players are using that facility and they really enjoy it. You know, Court 4 and [Court] 5 have been redone and the restaurants of the media that you use underneath have been completely, you know, redone. So that's a first steps."
"As soon as the tournament will be over, you know, a few days later, you know, a lot of people will come on the stadium again to go on with the work," Forget said. "It's an ongoing process which will take us in 2020 where, you know, hopefully everything will be done. And the roof is actually the last piece of that puzzle."
In addition, the former world number four turned tournament director explained why the roof is the final piece of the project, saying that, "To actually put the roof on you really need to change the structure of the stadium. So in terms of the stands that are actually going to hold those wings. We need to work on -- actually, that place where we are now, that whole stand is going to be, you know, put down, and we're going to dig a hole, you know, into the lower level probably like 10 meters, so it's huge. That takes time."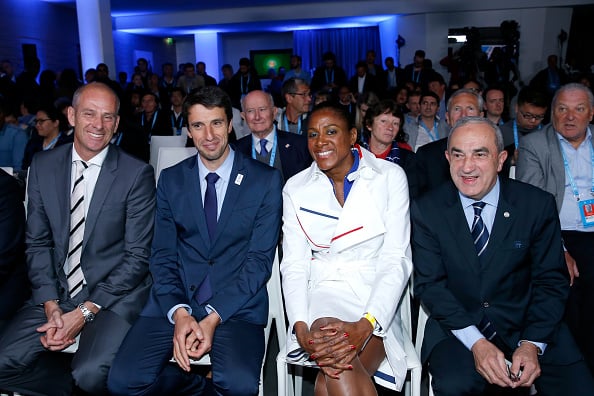 Tournament director discusses why renovations have taken so long
With the Australian Open and Wimbledon already having roofs over their main stadium courts, and with the U.S. Open set to unveil a roof over Arthur Ashe Stadium this fall, Forget was asked if there is a risk in Roland Garros being so behind. The former Davis Cup Captain agreed, however, qualified the timetable by explaining why the project is so difficult.
"Welcome to France," Forget said, with laughter. "You know the circumstances as well as I do. The red tape in France. It's a process. We play by the rules. We asked for planning permission a long time ago. All we can do is monitor the situation and follow the due process."

"This is why we have asked the players to state their positions and their opinion about the construction, and it's great to see that they are all in favor. Serena [Williams], Simona [Halep], Roger [Federer]. He had left, but Rafa [Nadal], Novak [Djokovic], Andy Murray, all of them struck a pose with a hard hat under their arm, and they want the project to move forward as quickly as possible."

"We would be happy not only to offer 15,000 people a match in the central court. The thing is people are just huddled under the stalls when it rains. We could have projections of the central court on giant video screens and people could watch, could experience the atmosphere from within. It's not the case yet. I think we have reasons to be confident, notably about the roof. There are a number of aspects. The court in the greenhouses is another aspect, and we are waiting for approval from the Conseil d'Etat."

"But things should be quicker if we obtain a positive answer," Forget explained. "Technically we could have this court ready by 2018, and therefore the Allez de Mulier would be open to the public. There could be perhaps restaurants, shelters, and it would decongest the main avenue."
Forget continued, clarifying his comments, by adding that many are supportive of the project. It is simply taking time because of the location of the tournament and its local charm.
"The presidency, the mayor of Paris, [and] the prime minister are supportive of the project," Forget said. "Policymakers are standing behind us. There may be a minority who are opposed and who are blocking the process of construction. So we are standing by."
"In other countries things are quicker," Forget explained. "I'm sure you have been to New York before. You know that there was a project to move Roland Garros to Gonesse. I think if it had been in Gonesse things would have been quicker and the local population wouldn't have been opposed, because there isn't a local population."
"We would have been disturbed by the crows flying low in the fields and by the airplanes. But this is central Paris, and I'm sure that you too are appreciative of the unique charm of the location. We know that the players and their teams are delighted to be ten minutes away from the Champs-Élysées or next to the Bologne or next to nice shopping areas. There are some constraints that come with that."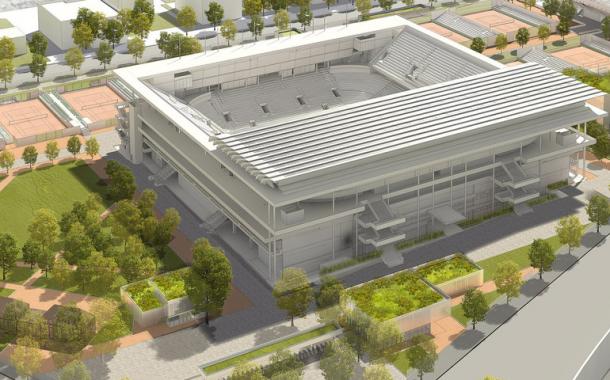 "Great strength of these tournaments is their history"
Towards the end of his lengthy chat with reporters, Forget was asked if he feels that the tournament is lagging behind other tournaments in terms of audience members. Forget disagreed, citing the tournament's immense history, as well as the geographical limitations of the tournament grounds itself.
"I think the great strength of these tournaments is their history," Forget responded. "I believe that Rafa, that Roger, when we saw him defeat [Robin] Soderling, that's the magic of these Grand Slam tournaments. And when he won it, he fell to his knees. It was phenomenal. But then of course we have resources. We are prepared to modernize the stadium. But there you are. Our geographical situation is a disadvantage."
"We can't necessarily fight Melbourne, which has vast premises and of course who can bring more people in. We know we would always be restricted in these terms."
"It's not because we can't have 700,000 people attending," Forget continued. "We will not in future have 400 or 500,000 spectators when we go into night play, which we should be able to do in 2020, and to welcome our viewers with maximum comfort. It's true that it's taking a long time, but I'm confident that we're going to be moving forward, and that four years from now we will be here and we will have noted how the stadium has changed."
As day three of the 2016 French Open approaches, the weather forecasts look a lot better, which will make spectators and players alike very pleased. Both world number ones, Serena Williams and Novak Djokovic, are in action tomorrow, as well as nine-time Roland Garros champion Rafael Nadal. Andy Murray will resume his match with veteran Radek Stepanek, with the second seed down two sets to one.