Once Rafael Nadal got rolling in his second round match with Facundo Bagnis, the King of Clay was at his regal best as he dominated the world number 99, cruising to a 6-3, 6-0, 6-3 victory to advance to the third round of the French Open. Nadal started slowly, but after dropping the first two games, won 14 of the next 15 games to take a stranglehold on the match, eventually cruising to his 200th career victory in Grand Slam play.
Nadal overcomes slow start
Bagnis came out swinging, racing out to a 0-40 lead in Nadal's first service game. The Spaniard saved the first two, but dumped a forehand into the net on the third and suddenly it was the world number 99 with a break lead. The errors were rampant early from Nadal as Bagnis held with ease and took another lead on the fourth seed's serve. The Spaniard would have to battle back from 0-30 down to hold to get on the board at 1-2.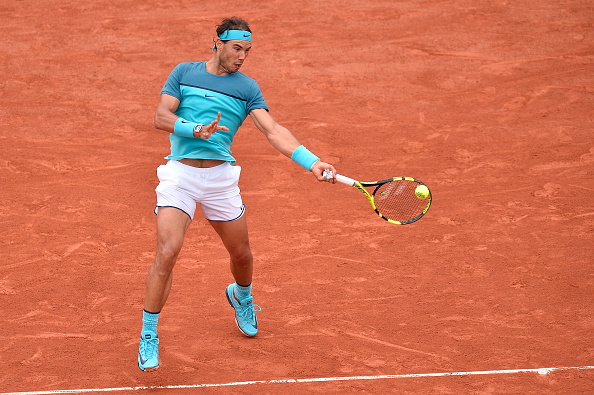 It would not take long for Nadal to break back. After saving a couple of game points, Nadal had some break chances of his own got a break when a net cord deflected a Bagnis overhead wide at 40-AD to even the set at 2-2. The King of Clay was starting to roll and broke for a 4-2 lead in the Argentine's next service game. After Nadal held, Bagnis finally stopped his opponent's five-game run with a hold, but he was only delaying the inevitable as Nadal held to clinch the opening set.
King of Clay races through second set
This set, it was Nadal who came out swinging and broke to start the set with a massive combination of forehands. After a routine hold, he brought up double break point for a double break lead on Bagnis' serve. He converted his second with a volley winner and followed it up with another routine hold to take a stranglehold on the set. And the Spaniard did not stop there. He brought up a break point in the fifth game, and while Bagnis saved it with a lob, Nadal kept pressing and converted his second for a 5-0 lead. The King of Clay served out the bagel in a mere 23 minutes.
Nadal battles through wild finish for historic victory.
Nadal picked up where he left off to start the third set, breaking to 15 in the opening game of the set. But Bagnis started to push back in the following game and grabbed a double break point of his own, but hit three straight errors and Nadal would hold. The Argentine finally held to end the nine-game run in the following game. After a Nadal hold, the fourth broke again courtesy of a Bagnis double fault for a 4-1 lead.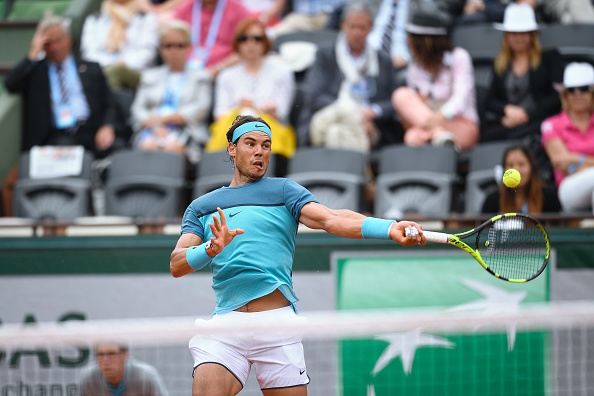 After Nadal held for 5-1, Bagnis had to serve to stay in the match. At deuce, the Spaniard went for a tweener in the second consecutive match, but sprayed it wide and the Argentine would hold. Serving for the match the fourth seed ran into trouble, falling behind 15-40. While he saved both and held a match point, he could not convert it and drove a backhand well wide on the fourth break point to give the Argentine a break back. But the nine-time champion responded immediately, racing ahead 15-40 and converting his first opportunity to break for his 200th Grand Slam match victory.
By the numbers
A big key to Nadal's victory was his ruthlessness on break points. He converted eight out of ten on his opponents serve while saving seven of nine against his own. The Spaniard was better in every category, hitting 25 winners to Bagnis' 17 while benefitting from 30 unforced errors from the Argentine, giving away only 18 of his own. Nadal won 55 percent of his opponent's service points while claiming 69 percent of his first serves and 56 percent of his second serves in the routine win.
Nadal will take on countryman Marcel Granollers in the third round.