15th seed Madison Keys continued her stellar form on the European red clay, edging fellow WTA Rising Star Monica Puig 7-6(3), 6-3 in an hour and 35 minutes to book her place in the fourth round of the 2016 French Open. With this victory, Keys will now meet Dutchwoman Kiki Bertens, who edged out Russia's Daria Kasatkina in dramatic fashion, winning 6-2, 3-6, 10-8 to clinch her spot in the Rio 2016 Olympics.
Keys Recovers from Multiple Deficits to Win Opener
After holding to open proceedings, Keys was already looking to make the first move--some powerful hitting from the back of the court earning her a pair of break points in the second game. However, Puig showcased some power of her own, saving both break points en route to holding for 1-all. From there, the next couple of games were as tight as can be, with both women having multiple chances to break the other. In the end, though, it was the Puerto Rican who was the first to capitalize, breaking for a 3-2 lead. Keys, however, was unfazed by her first real setback of the match, as she broke straight back to restore parity at three-games-all.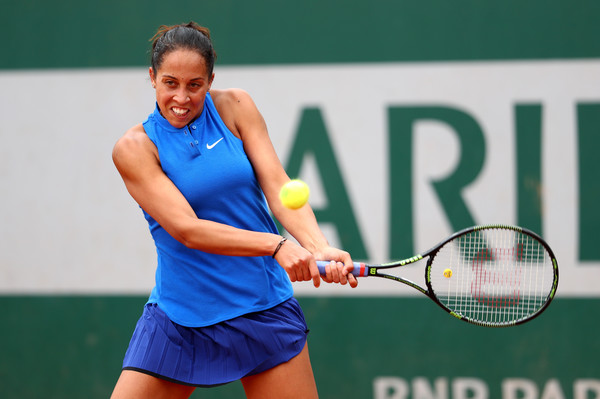 From there, the pair exchanged a trio of holds without needing to face a single break point in the process, before a crucial tenth game seemed to change the momentum of the match altogether. In a game that lasted more than ten minutes and spanned more than eight deuces, Keys had three opportunities to seal the opening set right then and there, but Puig had other ideas. With some wondrous hitting, the Puerto Rican was able to fight off all three opportunities, even saving one with a nifty backhand volley, en route to holding for 5-all. In the following game, Keys seemed to have everything under control as she cruised to a 40-0 lead on her own serve, but Puig came back with a vengeance, breaking at the second time of asking to take a 6-5 lead.
After failing to convert her opportunities, one would have expected Keys to come back firing, which she so characteristically did in the twelfth game; a series of winners and unforced errors from Puig allowing her to break back and force a tiebreak.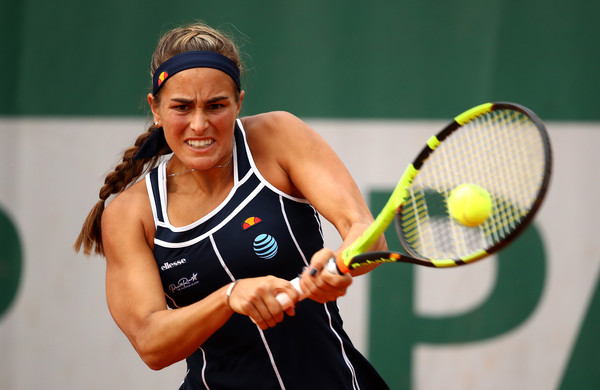 In that tiebreak, Puig was twice up a mini-break but after taking a 3-1 lead, things turned sour for the 22-year-old Puerto Rican. With some of the hitting that put herself in a winning position in the first place, Keys managed to win six points in a row from 1-3 down to take the opening set 7-6(3) in an hour and five minutes.
Keys Takes Second Set, Rolls into Second Week
The second set began much like the first, with both players trading blows from the back of the court and holding their respective service games, though this time around was a lot more straightforward for the server. That was until the third game when Puig was the first to crack under the ruthless and powerful hitting of Keys. As a result, the American would draw first blood in the opening set, breaking to go a set and 2-1 to the good.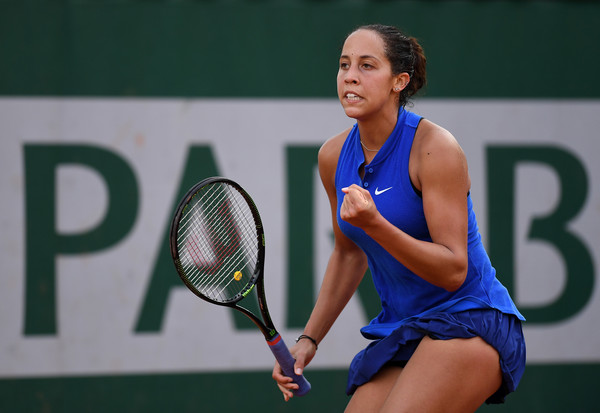 Puig, however, is currently playing some of the best tennis of her career, and her trademark fighting spirit was a clear indication that she was not ready to go down without a fight. With some wondrous hitting of her own, the world number 53 was able to break straight back, thus regaining parity at 2-all. But in the fifth game, history would repeat itself for a third time as Keys quickly regrouped to break once more and edge her nose in front with a 3-2 lead.
After failing to consolidate the break in her last service games, the American made no such mistake this time around; saving a break point to take a 4-2 lead. But to her credit, Puig refused to go away and followed suit with a hold of her own to keep Keys within touching distance.
However, her 21-year-old opponent was showing no signs of slowing down; a hold to love putting Keys one game away from a berth in the second week. On the other side of the net, Puig was unable to find any answers to counter the sheer power of the 15th seed and despite her best efforts, found herself down two match points while serving to stay in the match. In the end, Keys proved she needed no second invitation; a scorching backhand crosscourt proving too hot for Puig to handle, thus sealing a hard-fought 7-6(3), 6-3 victory for the American.