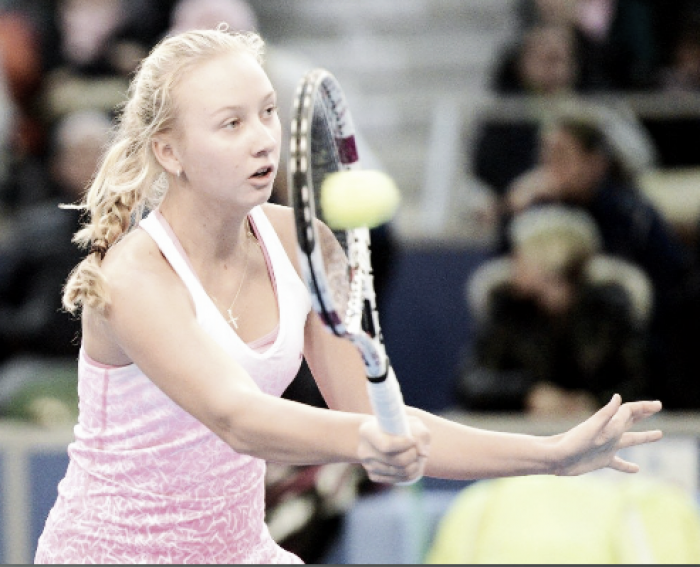 Fourth seed Anastasia Potapova handled Britain's Emily Appleton with relative ease to book her spot in the second round.
Potapova struggles through beginning of set, finds her stride late to take it
Appleton was the underdog, but she got off to the best possible start, breaking Potapova's serve. Her advantage quickly vanished as the Russian broke back straight away. The Brit was struggling to hold on to her serve and her first three games when delivering, lasted 28 points, Potapova gaining two breaks. The fourth seed had a long service game of her own at 1-all, lasting 11 points with Appleton missing on two break chances, those opportunities were key to Potapova's eventual capture of the opening set. After reclaiming the advantage, Potapova lost only four points on hef final three service games, Appleton not making much of mark after her surprising opening break and by the time she settled down, it was too late as Potapova was able to see the set out 6-3, needing three set points to finish the job in 37 minutes.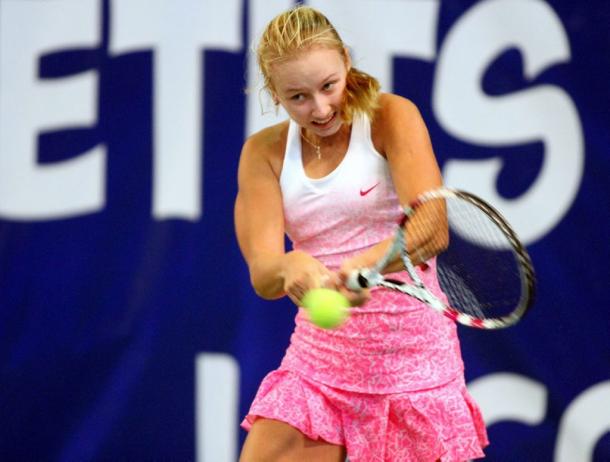 Potapova much steadier to take the second set and advance
Potapova is one of the best juniors in the world and her level of play improved significantly in the second set. Appleton was unable to do much to stop the Russian's march and when she lost her serve to give Potapova a 2-1 lead, their was an air of inevitably as for what the outcome would be. For good measure, Potapova picked up an insurance break to stretch her lead to 4-1. Appleton was able to regain one of the breaks she lost and with two holds, Potapova was under a bit of pressure to serve it out, but she was able to do so and the set was wrapped up in 36 minutes, the Russian msking her way to round two in a total match time of one hour, 13 minutes.