On Monday, Guy Forget, tournament director had another press conference. This time, it was to announce that play had been canceled for the day, the first time this has happened for 16 years.
Plans for roof and restructure of Philippe Chatrier
"We can't be like that for many years," admitted Forget, who said there was hope that the roof would be ready within 2020. "It's a necessity. Hopefully, if we get the Olympics in 2024, that will make the process go faster, not only for our stadium but for all the other projects around France."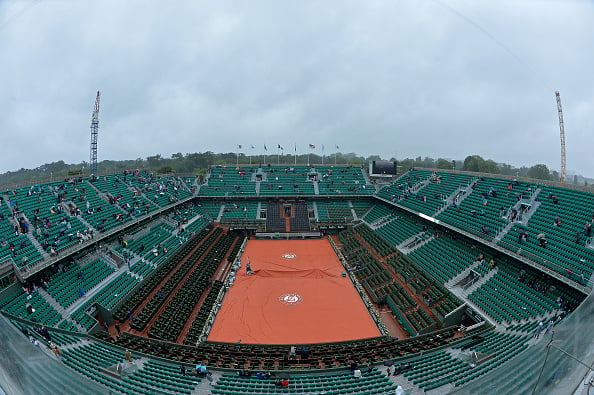 When asked why it would take so long, Forget said, "We need to completely change the structure. We almost need to renew the whole Philippe Chatrier court and that cannot be done over the course of one year. So like in Wimbledon, they chopped off the top. One year it didn't look appealing, but they eventually did it."
Refunds for washout Monday
On Monday, the organizers refunded money to the spectators who had bought tickets for that day. On this case, Guy Forget said "don't know if it's two million Euros. I don't exactly know the amount, but this is a secondary topic for us. The biggest frustration for us is that we have the impression that in France if you want things to change, you need awareness. Sometimes you need a drama, and then people think, have we done that before? Will it be better? And it's today. This awareness is today. People are realizing today that things must change."
He also went on to say that players could play several days in a row. Forget admitted that the players had no choice but to do it, but also added that the finals could be postponed. He said, "Eventually if they have to play two matches in a row, they will do it. If three, the same thing. Also, We can postpone the finals."