Garbiñe Muguruza is through to another Grand Slam quarterfinal. Rain has pushed back her play, but she's set to face first-timer Shelby Rogers for a spot in the semifinals against either Samantha Stosur or Tsvetana Pironkova.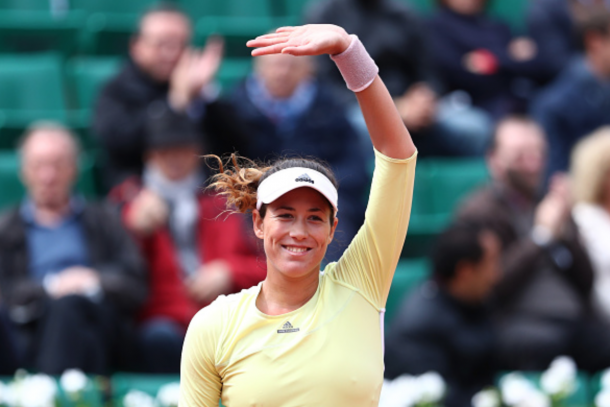 Muguruza talks post-match, injuries, and fellow countryman
The Spaniard defeated Svetlana Kuznetsova for a spot in the quarterfinals and said this after the match, "I do think it's a very good win, because I played her before. It was a very hard match. Well, she's obviously a champion here. She knows how to win this tournament, and she has a lot of experience and is a very tough player."
After talking about her win, she discussed her early season struggles this year which included injuries and some surprise losses in tournaments, "Starting from scratch after the crazy end of the previous season wasn't easy. What I like to say and think is when you start a new season, when you start a new year, you have to start from scratch. I try to not think too much about the past and focus on what I have to do."
The Spanish number one was shocked to hear her compatriot's, Rafael Nadal's, withdrawal, "I was so shocked when he said like he retired. I guess if he decided to pull out, that must be a good reason, because this is his tournament. I hope he gets better very soon."
She finally talked about Albert Ramos-Viñolas' stunning victory over Milos Raonic, sending him through to his first quarterfinal ever. "It's incredible the amount of players we have in Spain. He practices sometimes in the same place that I do in Barcelona. So I see him there training. He's just a very quiet guy. He's very nice and very quiet. So first year it's great to beat Raonic here. He's a very top seed."