In an interview with Le Figaro, new coach of Milos Raonic, John McEnroe, talked about Novak Djokovic and his dominance of the sport of tennis and Nick Kyrgios.
McEnroe Impressed With Novak's Dominance
Novak Djokovic has dominated the men's game since 2014. He's won five of the last nine majors and has won at least each Masters, barring Cincinnati at least once, in that time span. The Serb has improved his game drastically since taking over, which is something McEnroe took note of.
"He still does not have the dimension of Nadal and Federer even if he already is the best defender in the history. He"s improved a lot in his offensive game. If he does not get injured, he will dominate tennis for many years."
He added, "Djokovic can become the best player of all time one day if he"s consistent and improves even more. Djokovic is a machine. Also, he has a great personality and charisma. He is a perfect ambassador for this sport."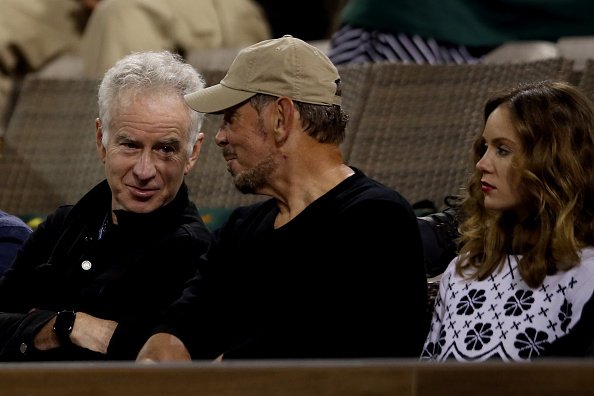 McEnroe Talks Kyrgios
Finally, McEnroe talked about Nick Kyrgios, a player who draws comparisons to McEnroe in his younger days because of the fiery personality they each displayed and the controversies that surrounded them. "He brings a breath of fresh air to tennis, even if he has to convert this negative energy positively. I do not know if he gets good advice. I was doing the same things he does and I think he is starting to learn from his errors. He lacks a little bit of experience to reach the important rounds of tournaments. But I think it would be good to have Kyrgios (ranked) a little bit higher."