 After being forced to withdraw from the French Open with a left wrist injury, 14-time Grand Slam champion and 2008 winner Rafael Nadal has withdrawn from the Aegon Championships at the Queen's Club.
"I am very sad that my wrist injury means that I cannot play at The Queen's Club this year," said the two-time Wimbledon champion. Nadal will not have any grass court lead-up tournaments going into Wimbledon, which is now looking in doubt for the Spaniard.
Nadal's heartbreaking French Open withdrawal
After having seemed to finally build up his confidence and regain his form on clay with wins in Monte Carlo and Barcelona, Nadal was forced to withdraw from Roland Garros with inflammation of the tendon sheath in his left wrist. The nine-time French Open champion played his second round match with an anesthetic injection before pulling out ahead of his third round match. No timetable has been set for his return.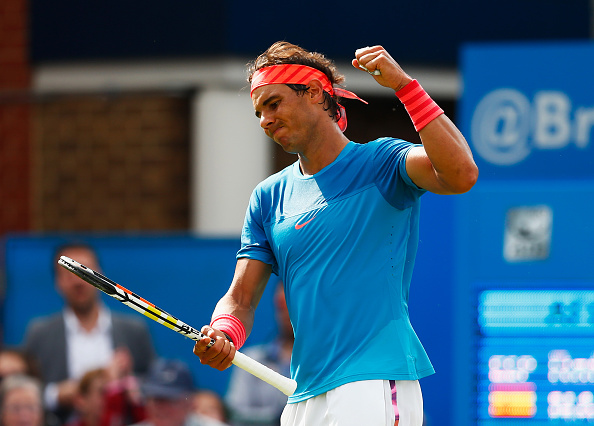 Nadal's past Queen's Club results
On the back of his second Roland Garros title in 2006, Nadal first played at the Queen's Club, making the quarterfinals before retiring against two-time Grand Slam champion Lleyton Hewitt . The 14-time major champion then backed up his 2006 result with another quarterinfal appearance in 2007, that time falling to French grass-court specialist Nicolas Mahut.
In 2008, Nadal made a run to the Aegon Championships final, battling past Novak Djokovic in the final to claim his first grass court title, spurring him on to a first Wimbledon title to complete the Queens Wimbledon double. In 2010 and 2011 the world number five fell in the quarterfinals again. Nadal did not play in Queen's from 2012-2015, instead opting to play the Gerry Weber Open in Halle to avoid high British tax laws. In 2015, Nadal fell in the opening round to tricky Ukranian Alexandr Dolgopolov in three tight sets.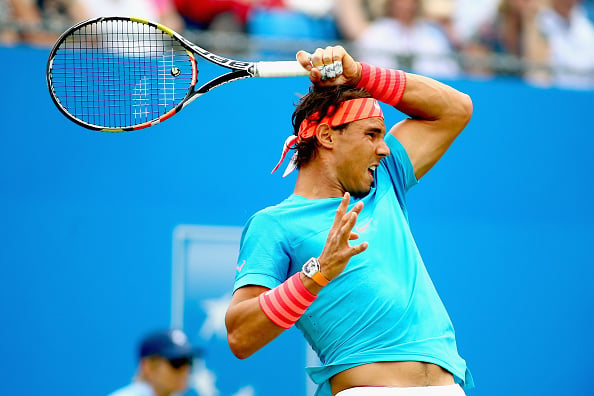 Upcoming tournaments for Nadal
After being forced to withdraw from Queen's Club, Nadal is not scheduled for any grass-court events ahead of Wimbledon. With a fairly serious wrist injury haunting the Spaniard, expectations are quite low for the Spaniard to play Wimbledon. If Nadal does not play Wimbledon, he will next play at the Rogers Cup in Toronto before the 2016 Rio Olympics.