In a sobering interview on the future of women's tennis, CEO Steve Simon held nothing back on his hopes and fears for what the Women's Tennis Association could look like in a few years. It won't be long before major stars like Serena and Venus Williams no longer serves as on-court stewards of the sport.
What could the WTA look like
Simon, in his relatively new role as CEO, has the perfect characterization of his few months on the job.
"It's been... interesting," said Simon to the USA Today. The man who also served as tournament director at Indian Wells faced tall tasks from the moment he stepped into his new role. Perhaps the most notable incident was the suspension of Maria Sharapova for doping offenses. Such a long time away from the sport brings about worrying thoughts about how the sport may look without the likes of Sharapova, arguably one of the two the most marketable player on the women's side, at its helm. Simon, for his part, admits there is some consternation about losing top stars, but he understands it is the ebb and flow of a sometimes unforgiving sport.
"Sports is an unforgiving world. The world moves on." The world will indeed move on. And Sharapova is expected to return to the sport at some point. But the tournament director said that he expects fans to fall in love with other players adding that he thinks there are several the fans will come to embrace.
Still, Simon was also quick to note that he would love to have Sharapova back on WTA courts.
Pay equity gaining steam
One of the big stars (and perhaps the biggest) of the sport could leave a trail that simply can't be replaced with tournament wins. Serena Williams has been one of the most visible fighters for pay equity. And the WTA leader is more than supportive of her efforts. He sees equity as a solution to a lot of problems. There is the practical belief among women's tennis that the women deserve to be paid just a much as the men. But Simon also sees it as an ointment to a big problem he believes a lot of players face; their dependence on grand slams, such as this week's French Open, for the bulk of their prize winnings.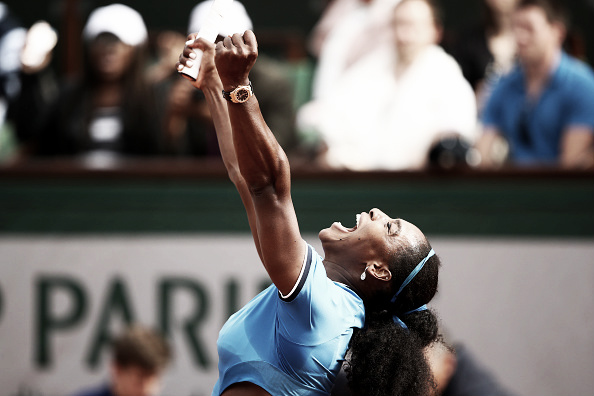 "The players have too much dependency on the slams," a candid Simon told the media. He thinks in order to alleviate those burdens, tournaments across the spectrum should increase the amount of prize money players win.
While it is true that prize money on the WTA side has more than doubled in the last 25 years, grand slams make up a significant amount of the money.
Simon firmly believes if other tournaments rise to the level of storied tournaments like Wimbledon, for instance, it creates a scenario where the tide rises for everyone.
"With that, I think we decrease the players' dependency on the Slams financially while growing where we are at in the marketplace. I think that's critical."