Australian tennis legend Pat Cash believes that Nick Kyrgios should delete his Twitter account. The young Aussie is very active on Twitter, interacting with fans, retweeting other players' accounts, and much more.
Cash Speaks to the Daily Mail
The Australian believes that Twitter is a distraction, in general, anything outside of improving as a tennis player is a distraction. Kyrgios has often said that he loves basketball, even loving it more than tennis, which is another distraction that Cash sees as a problem.
"Everything that wasn't involved in me improving as a tennis player was a distraction to me," Cash said. "So I just focused on being the best I could be. That (meant) working hard. Enjoy your life but just don't get involved in having arguments with Aussie Rules football players and stuff like that who really have no freaking clue what it's like to be out there on your own, around the world playing the best athletes in the world."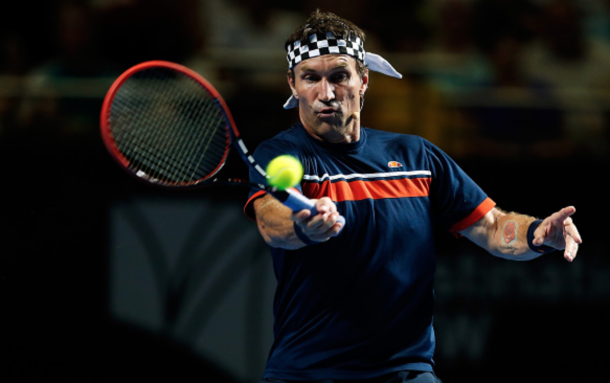 "I did less and less media and I wasn't all that popular doing that, but in the end you walk away and I can come here and get invited to these events (held for former grand slam winners). I've got my name on a couple of boards somewhere - that's what I play for. To be successful and be the best I can be. It'd be a pity for Nick not to do that."
"That's why I feel really sympathetic to him," Cash said when asked if criticism early in his career cut deeply. "I'm probably the only player on earth who can have an understanding of where he's at and what he's been through and what he's going through. He needs to learn just to roll with it. It's amazing how he polarises so many people - that's the way he is, his personality, his character."