Much to the delight of the home crowd, local boy Geoffrey Blancaneaux battled back to win an epic final to claim the French Open boys singles title over 15-year-old Canadian Félix Auger-Aliassime. The unseeded Frenchman won the final 1-6, 6-3, 8-6 in a hard-fought final for his first junior Grand Slam title.
Auger-Aliassime dominates opening frame
The 11th seed came out flying in his first junior major final, dominating on both serve and return in the opening frame. Auger-Aliassime won more points on his opponent's serve than Blancaneaux did, and was rewarded with a pair of breaks. The set was seemingly over once the first break was achieved, as the Frenchman had no answer to the young Canadian's serve. Auger-Aliassime on dropped two points on serve in the opener, cruising to an early lead.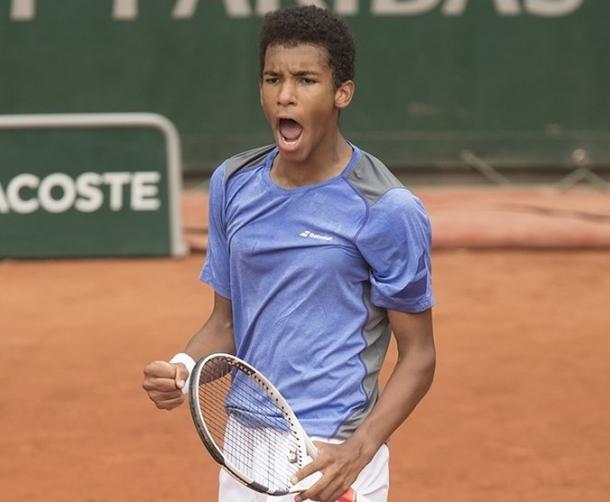 Wild set goes to Blancaneaux
After dominating the opening set, the 15-year-old Auger-Aliassime, who was looking to become the youngest French Open boys' singles champion, lost his control on the match. After only losing two points on serve in the opening set, he found himself struggling to hold serve in the second. The Frenchman seemed to now have a read on the Canadians serve and scored three breaks. Auger-Aliassime's return game was still strong, but he only managed two breaks which was not enough to keep the match from going to a deciding set.
Blancaneaux saves match points before claiming title
Both men settled down in the final set and were in control on their own service games. They would exchange breaks, but neither player would manage to run away with the decider. As the set progressed, each point became more and more important. Auger-Aliassime had the advantage of serving first, meaning after 4-4, Blancaneaux would be serving to stay in the match.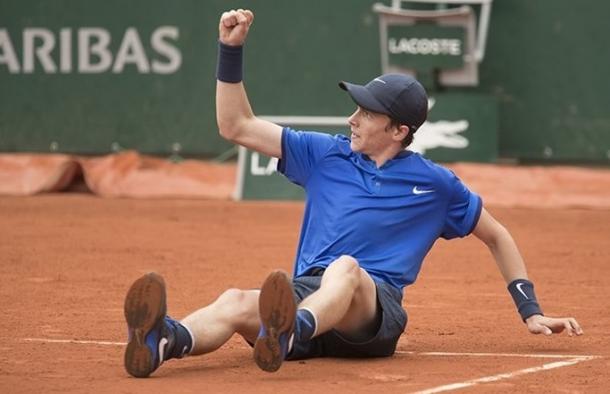 At 6-5, The Canadian brought up three championship points on the Frenchman's serve, but could not convert any of them. The failure to clinch the title seemed to shift the momentum, as Blancaneaux came right back and broke Auger-Aliassime for a 7-6 lead. He made no mistake in serving out the title.
By the numbers
There was very little between the men statistically. Auger-Aliassime actually had slightly better number on serve and return, including winning more return points than his opponent. Both managed five breaks of serve, Blancaneaux just timed them better. In the end, the Canadian actually won three more points than the eventual champion.