Another big name player has withdrawn from the upcoming Summer Olympics in Rio de Janeiro. American number four Sam Querrey is the latest player to announce that they will not be making the trip to Brazil this summer.
Another American drops out
Sam Querrey, currently ranked 37th in the world, is the second American to pull out of the event. American number one John Isner was the first to do so back in April. Querrey had previously competed at the Summer Olympics back in 2008 in Beijing, where he lost in the first round. He did not participate at the 2012 Olympics in London.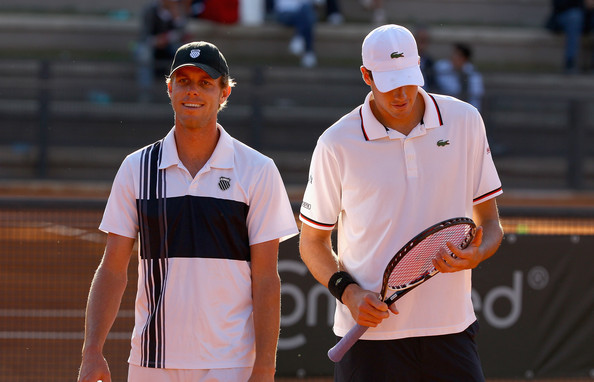 The Americans will now be without an Olympic veteran in singles in Rio. Jack Sock, Steve Johnson, Denis Kudla, and Taylor Fritz are currently the four Americans in qualification positions but none of them have participated in the Olympic Games before. With Querrey's withdrawal, Fritz becomes the fourth American and is, therefore, eligible. However, all four of those men have not met the Davis Cup requirements, putting their positions in question.
Withdrawal epidemic
Querrey is the sixth top-50 player to withdraw from the Olympics. Players have been withdrawing for a combination reasons, but very few have been due to injuries. Most players have withdrawn either due to safety or health concerns surrounding the city of Rio de Janeiro and the outbreak of the Zika virus, while some are skipping due to commitments to other tournaments.
The withdrawals, while perhaps not having a massive effect on the draw considering that none of the favourites have withdrawn, shine a negative light on the event. Querrey himself has not provided a specific reason as to why he is withdrawing, however, his withdrawal does nothing to alleviate concerns surrounding the upcoming Olympics. No members of the current top ten have withdrawn, although Dominic Thiem, who will enter the top ten tomorrow, has pulled out.