 Stan Wawrinka has hired Richard Krajicek to work with him during the grass court season, which started this week until Wimbledon. On Twitter, the 2014 Australian Open and 2015 French Open champion said the following: "It's a real privilege and honour to add such a champion to my corner. Richard Krajicek to my existing coaching staff to help during the grass court season for the next 4 weeks. Magnus, Yannick and I are really excited about the new addition to our team - adding a former Wimbledon Champion can only further my knowledge and understanding of the grass."
Krajicek won Wimbledon in 1996, defeating MaliVai Washington in the final after defeating Pete Sampras in the quarterfinals. The Dutchman was the only player to knock off Sampras at The Championships between 1993 and 2000. Wawrinka's best performance at SW19 has been a quarterfinal appearance in 2014.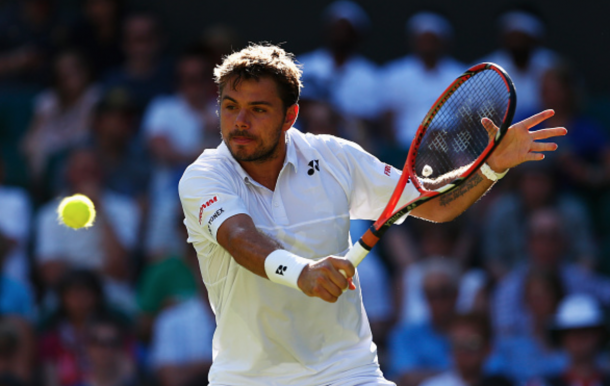 Wawrinka adds to already strong coaching team
Krajicek joins former French Open finalist and world number two Magnus Norman on Wawrinka's team. The Swede was hired in July 2013 and has overseen Wawrinka's rise into the Top 5 in the ATP Tour rankings as well as his two Grand Slam wins: the 2014 Australian Open, defeating Novak Djokovic, Tomas Berdych, and Rafael Nadal to win the title as well as the 2015 French Open in which the Swiss eliminated Roger Federer, Jo-Wilfried Tsonga, and Djokovic to claim his second major. Wawrinka has also reached the US Open semifinals twice. In addition to his Wimbledon championship, Krajicek won s-Hertogenbosch twice amongst his 17 titles and also reached the semifinals of the Australian Open and French Open and was a three-time US Open quarterfinalist while also reaching the year-end championships semifinals in 1996. He reached a career-high of 4th in the world on March 29, 1999, in the ATP Tour rankings.