 Leander Paes, 42, who just made history recently at the French Open alongside Martina Hingis completed a Career Grand Slam. However, despite all his achievements and accolades, Paes participation in Rio Olympics is still not certain as Rohan Bopanna has the last say in picking his partner and it is rumoured that the 36-year-old will choose Saketh Myneni.
Partnership and perfect team
The 36-year-old is currently ranked number 10 in the world of doubles and for the Rio Olympics, he gets the chance to pick his partner.
However, Leander Paes has come out and said that he believes him and Bopanna are the perfect team to lead India and that they should head to the summer Olympics together, despite rumours that he will not be picked.
His love for the country is well known. His achievements on the court when playing the Davis Cup are stuff legends are made of.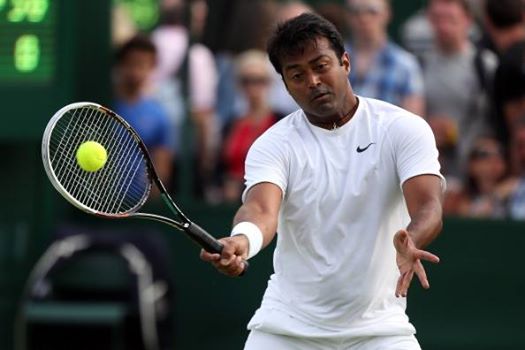 His father, Dr. Vece Paes' No 5 hockey jersey from the 1972 Games has always inspired him. He stands firm that only the best team should go to Rio; one must avoid the London catastrophe at any cost.
Talking about the partnership, Paes said, "Rohan (Bopanna) and I are the best possible combination. We are playing at a very high level. My career speaks for itself and Rohan has also been doing well in the last 18 months. We both are ready and without a shadow of doubt; I and Rohan are the best team."
Selection
Chatterjee clearly said the AITA selection committee will not be under pressure to pick a combination preferred by a particular player. "The best team will be chosen," he added.
Bopanna will also play the mixed doubles with Sania Mirza at Rio Olympics.
The Indian Selection Committee is set to hold a meeting on June 11th and then decide the partnerships.