 Thanasi Kokkinakis and Tommy Robredo have withdrawn from Wimbledon. Both players have had injury problems throughout the season with the Aussie having not played this season so far due to a shoulder injury while the Spaniard has not played since losing in Dubai.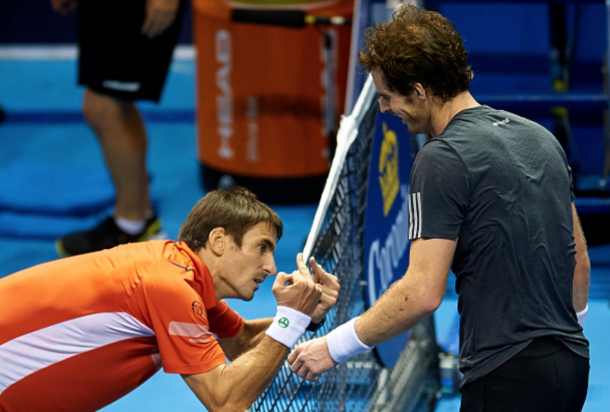 Continuation of Thanasi Kokkinakis' troubles
Kokkinakis' recovery is slower than everyone thought. His goal was to be ready for the French Open, but as we know, that didn't succeed. The Australian's right shoulder was operated on in December. This is a serious problem for him because he is a right-handed player. Now the young player is preparing his best to recover. "My overall fitness is OK, but I'm just working on getting the shoulder completely right before I go back." - said Kokkinakis. But Kokkinakis' withdrawal is also a blow for Tennis Australia. They were hoping that the 20-year-old player will be fighting for a spot in the Olympic Games. Looking at his ranking, his chances in Rio are almost impossible. It's not a good situation for his country because he was one of their last hopes to threaten for a medal with Nick Kyrgios and Bernard Tomic not going.
Next tournament without Tommy Robredo
Robredo's absence is noticeable for men's tennis. The Spaniard is celebrated for his perpetual fighting. Everybody remembers his five sets matches in Grand Slams, for sure. Robredo played his last match on the 22nd of February at the Dubai Open where he was beaten by Novak Djokovic in straight sets. According to reports, the Spaniard veteran had plans to play in the Barcelona, which was in April.