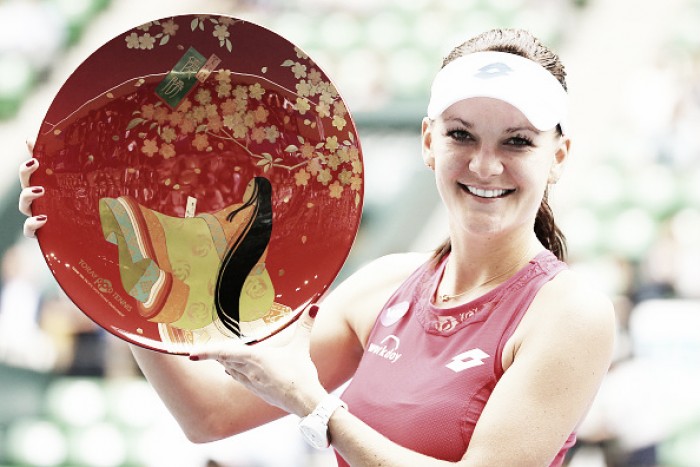 Defending champion Agnieszka Radwanska will come back to the Ariake Coliseum in Tokyo to defend her title at the Toray Pan Pacific Open, a tournament of WTA Premier-level. Along with the current world number three, the organizers confirmed that Ana Ivanovic and Carla Suárez Navarro will also attend the tournament.
Toray Pan Pacific Open During The Years
The Toray Pan Pacific Open will be played from September 19th-25th, 2016 on the outdoor hard courts of the Ariake Coliseum in Koto Ward, Tokyo. Previously played on the indoor carpet of Tokyo Metropolitan Gymnasium and held in January, the tournament was moved to its current venue in 2008, as a Premier 5-level tournament. From the 2014 edition, it became a Premier-level tournament.
This year will be played the 33rd editon of the tournament. Among its former champions, it counts Maria Sharapova, Martina Hingis (who holds the record of five singles titles), Petra Kvitova and Caroline Wozniacki, as wells as this year's contenders Ana Ivanovic and Agnieszka Radwanska.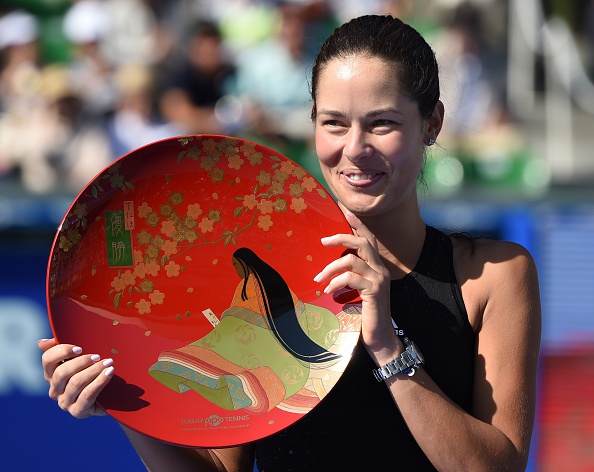 Radwanska, Ivanovic And Suarez Navarro Are The First Name Announced
Agnieszka Radwanska, Ana Ivanovic and Carla Suárez Navarro are the first three names announced for the tournament.
Agnieszka Radwanska is certainly the most awaited name for this year, as she will return in Tokyo as the defending champion. She had won the latest edition of the tournament, defeating rising star Belinda Bencic in straight sets in the final. For the Pole, it hadn't been the first title in Tokyo. She had previously won the 2011 edition of the tournament, getting rid of Vera Zvonareva in straight sets to claim the title. Radwanska could generally boast satisfying runs in Tokyo; she had played every edition of the tournament since 2006 (missing only in 2014), and she had always reached at least the quarterfinals.
Ana Ivanovic will be also an awaited name; the French Open champion had already won the tournament in 2014, at its first edition as a WTA Premier-level event, claiming the title in two sets against Caroline Wozniacki. She had also reached the final in 2007, where she eventually fell to Martina Hingis in straight sets.
Carla Suárez Navarro will come back in Tokyo for the fourth year in a row, and she will try to improve her singles record. Currently her best result is the quarterfinals reached in 2014, where she eventually lost to second seed Caroline Wozniacki. In 2015, she was defeated in the second round by Dominika Cibulkova. In doubles, she had ended as the runner-up in 2014, and won the title in 2015, both times pairing with fellow Spaniard Garbiñe Muguruza.