 Even though the situation is resolved and the Australian Olympic Committee has admitted that the situation could have been resolved better, Nick Kyrgios still feels the need to have the last word.
A day after the CEO of the AOC expressed her regret over the entire saga that led to Kyrgios withdrawing from the upcoming Summer Olympics in Rio de Janeiro, the Aussie number one went on record once again with Fox Sports explaining his side of the story.
I Had No Choice
In his explanation, Kyrgios blamed the AOC for essentially not letting him be himself. "Ultimately I just felt I couldn't go and perform to the best of my abilities under the sort of negative environment that the AOC and some of its personnel have created. I'm on my own path. I'm learning. I'm finding my way and looking to improve in every way I can."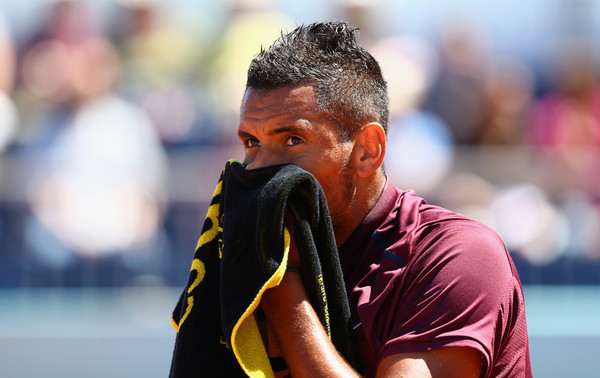 However, for him, this whole saga has not created a permanent rift between himself and officials in his home country. He explained that "I can't let this affect me in the long term as it's not healthy, of course it's not been easy, but as far as using it as fuel I would say not as it's a different type of energy. My goals remain the same, though — I want to win slams, I want to be No. 1 and I want to perform and win on the biggest stages for Australia in both Davis Cup and in future Olympic Games."
Moving On
Despite the people involved continuing to make statements about it, the Kyrgios Olympic drama has now reached his conclusion. The Aussie explained that he needs to close the book on the issue, saying, "My immediate focus turns to the grass court season for Queens and Wimbledon. I have put the heartbreak of the Olympic Games behind me now but I did want to put the record straight on why I made the decision I did."
Kyrgios is participating at the Aegon Championships this week in London.