 Andy Murray's bid for a record 5th AEGON Championships title will get underway on Tuesday, but he probably could not have asked for a tougher first round opponent. Murray will be forced to do battle with last week's Ricoh Open champion and grass court specialist Nicolas Mahut in his opening round match on Tuesday in London.
The match will be second on Centre Court.
Seasons So Far
Murray has had a very strong start to the season, reaching the final of both Grand Slam events, winning the Masters 1000 event in Rome with a win over Novak Djokovic, and returning to the number two ranking. The Scot has reached the final of his last three events.
Mahut has not had a great season in singles prior to last week, although a quarterfinal and semifinal result early in the season were good for the serve-and-volleyer. However, as he often does, the Frenchman saved his best for the grass, claiming his third title in s-Hertogenbosch by beating three higher-ranked opponents on route to the title. The Frenchman has also had great success in doubles and reached the number one ranking earlier in the year.
The History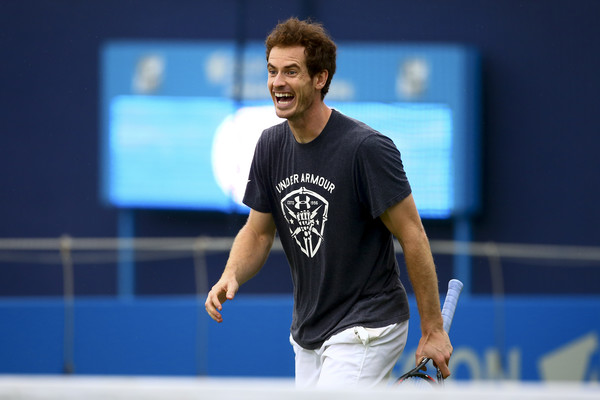 Murray holds a strong 4-1 advantage in his head-to-head with Mahut. However, the Frenchman's lone win over the world number two came on grass here in London. In fact, this will be their third meeting in the first round of the Queen's Club. Mahut was victorious in 2012, with the Scot returning the favour a year later.
How Tired Will Mahut Be?
Mahut wrapped up his title in s-Hertogenbosch on Monday and will be forced to turn around and play his first round match with Murray on Tuesday. That's quite a lot of travel and tennis in a very short period of time. It's not a lot of time to recover, the Frenchman may not have much left in the tank come match time. It's quite common for lower-ranked players to struggle the week after a title run, especially if they have to play a final and a first round match on consecutive days.
Will Mahut Break Down the Murray Defence?
The Frenchman's serve-and-volley game is the reason for his success on grass, and he will need to execute that tactic to perfection against Murray. On the slick grass, if he is serving effectively, getting into the net and finishing quickly, he could give himself a chance to win. If he wants to win, he needs to be at his best.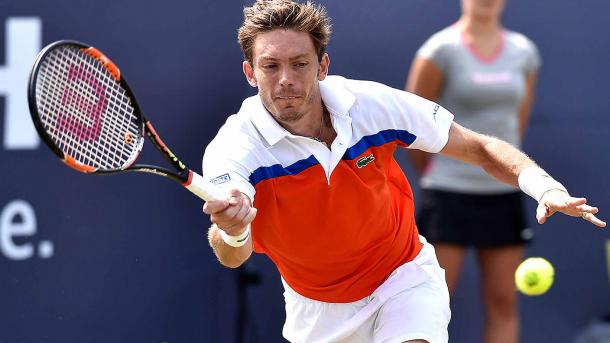 It does not take much for Murray to turn the tables on a player like Mahut. If the Frenchman is not attacking, it will be near impossible for him to win. He is not a great defensive player and good defence on grass can be challenging even for the best in the world. Moreover, Mahut's offence is going to have to be extremely effective, because Murray is one player who is highly capable on defence on grass. All he needs to do is return well and keep Mahut on defence. With the way Murray can turn defence into offence and dictate rallies, he should be able to resist the Mahut attack.
Prediction: Murray in three sets
While Mahut is playing extremely well and is on his best surface, Murray is the stronger player and has been great all year. He's also at his best tournament. While Mahut is dangerous on clay, the Scot will find a way to win.