 Defending Olympic gold medalist Andy Murray leads the charge for Team Great Britain at the 2016 Rio Olympics. The team was unveiled at the Queen's Club before the Aegon Championships kicked off this week, with Andy's brother Jamie headlining the men's doubles side while Heather Watson and Johanna Konta will suit up for the women's singles.
Jamie Murray Speaks at the Team Unveiling
Jamie Murray believes that Britain's medal chances will be very good this year. The pair have successfully partnered up during the Davis Cup, with Andy spearheading a massive effort to give Great Britain the crown last year.
This year, Jamie Murray reached world number one in doubles while Andy has seen some great results, making finals at the Australian Open, Madrid, Rome, and the French Open.
"I think we have a chance to do well in the tournament of course. I think we are both playing some of the best tennis of our careers. It's a unique event for us because it is once every four years. There is that extra pressure that you want to do well because if you stuff it up you have got to wait another four years. London for me was a real anti-climax, I didn't perform well at all. [I will] try to make amends for that really."
Jamie and Andy will be looking to make up for disappointment at London 2012, where they lost in the first round.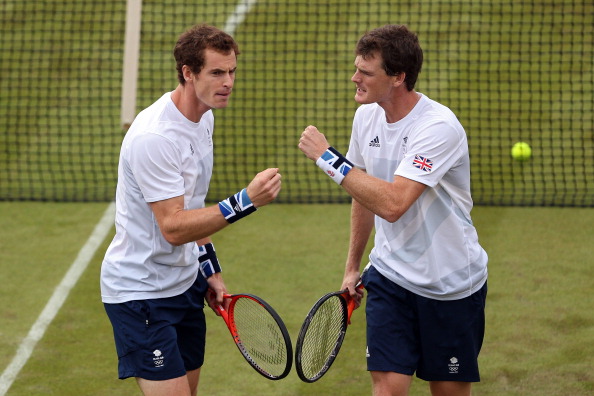 Konta and Watson on the women's side
Heather Watson will be making her second appearance at the Olympics, following London 2012 and narrowly meeting the qualifying mark at the French Open, whilst Konta will be heading to sport's biggest showpiece for the first time in her career.
Konta, who only became a British citizen around the time of the London 2012 Olympics, has a had a stellar season, making her top-20 debut after the French Open, and expressed her excitement at having the opportunity to head to Rio.
"It's such an honour to have the rare opportunity to represent my country in an Olympic Games. I'm looking forward to doing my part for Team GB and supporting my team-mates across all the sports."
Watson, who frequently described the Olympics as her main target for 2016 throughout the year, had a slow start to this season, though a title in Monterrey and a crucial French Open first round win over Nicole Gibbs helped the former top-40 player make the cut for Rio.
The two will also be teaming up together for the doubles, while it is not yet clear what pairings will be formed for the mixed doubles.