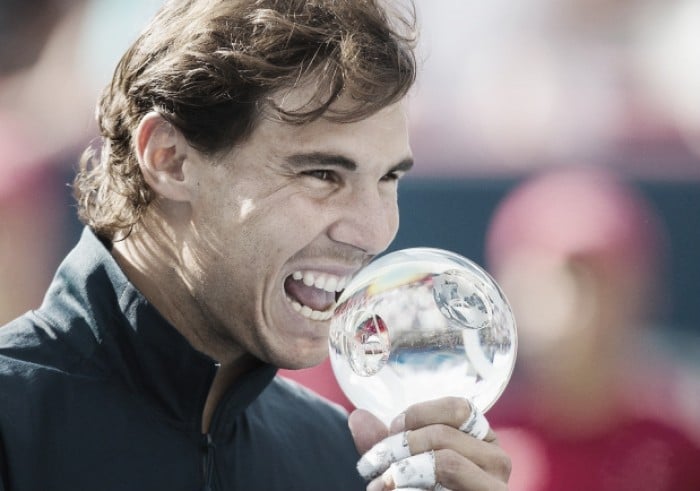 Rafael Nadal, who is currently undergoing treatment for a left wrist injury, will have his next check-up with his doctor in ten days. He is currently wearing a cast on that wrist. Once it is off, he will start taking anti-inflammatories and will start physiotherapy to try to be ready for the Rio Olympics, which his team has repeatedly said is a realistic goal.
In conversation with Tennis Magazin editor Felix Grewe, Nadal's coach and uncle Toni Nadal provided some updates on his nephew's status. He also opened up about the expected timeline for Rafael's return to the tour, and it's earlier than expected.
Remaining Positive
As has been the tone all along, Toni Nadal continued to emphasise that Rafael is staying positive throughout the recovery process. He also pointed out that the importance of the Olympics to Rafael has played a big role in how they are going about the recovery.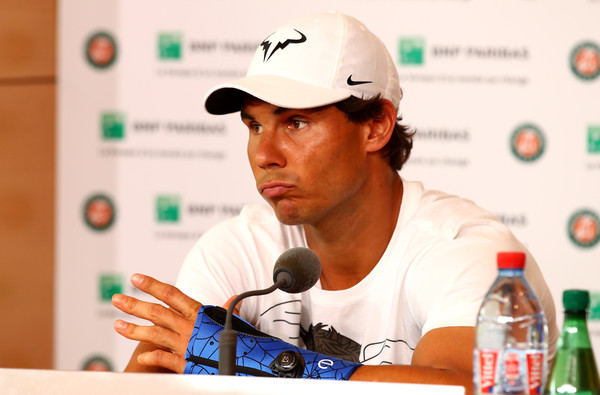 Speaking to Grewe, Toni said "This injury makes things complicated after Rafa had gained good feelings, but he remains positive since he had recovered his level. Now that we do not play Wimbledon we have enough time to recover. We know more or less we can recover with calm and this our plan. If Rafa played Wimbledon he could have missed Olympics. And he cannot do it, he is the flagbearer."
Earlier Return
While the Nadal camp has been keen to talk about the Olympics as the goal for Rafael's return, Toni revealed in conversation with Grewe that he expects his nephew to ready to play at Rogers Cup in Toronto, which takes place two weeks before the Olympics. Rafael is a three-time champion at the Canadian Masters 1000 event, and it would serve as a good warm-up for the Olympics. This would require a speedier recovery as the event only five weeks away. But Toni is optimistic that his nephew should be ready to make his return to the tour in Toronto.