 World number three Roger Federer made his return to Halle, Germany, on Wednesday, defeating Jan-Lennard Struff in straight sets in the opening round. Federer is an eight-time champion at the Gerry Weber Open, and he is the defending champion.
Coming into the tournament, the Fed Express has just competed in Stuttgart, where he fell to rising star Dominic Thiem in the semifinals in three tight sets. Despite the loss, Federer felt positive in his first tournament back since missing the 2016 French Open.
Before his first round victory in Halle, the Swiss Maestro spoke to the media about a variety of topics. He was asked about his confidence going into Halle this week. The Swiss superstar responded by stating how more match play is key, while also stressing that his confidence on the grass is growing.
Federer: "It's possible to win the title"
While the top seed in Halle believes he could win a record ninth title, he stressed the importance of simply playing matches, gaining confidence in all aspects of the game.
"It needs time to be at 100% at mental level too," Federer said. "In Stuttgart, I played many important points, saved match points, set points, all this brings a certain pressure and you cannot work on it during practice. All of it comes with the matches."
"I am much better," the eight-time champion continued. "I served freely last week. I hit so many aces. At the net, it did not go so well just because I lacked rhythm, but in general it went well enough. Also, as the weeks go by, the pain is less. I overcame muscular issues so by now it should be easier."
"I have had back issues through my whole career, a wonderful career, that's why I think I will be okay. Day after day I take a step forward, even if there is always the fear that the issue comes back. I have worked hard in the last months and hope that the back keeps up."
"It's possible to win the title," Federer said. "After Stuttgart, I am more confident. It's always positive to be on the court again. Obviously, it won't be easy just because I am rusty but playing on grass I have some more chances."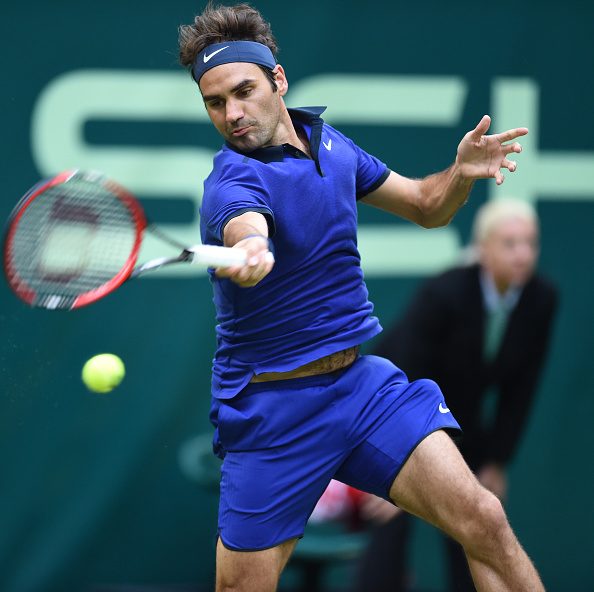 Swiss Maestro: Djokovic has a good chance [to catch 17 Grand Slams]
With world number one Novak Djokovic's recent victory in Paris, completing his Career Grand Slam, the Serbian number one now sits at 12 Grand Slam titles, only five behind Federer's all-time record of 17. After Federer's 17th title at Wimbledon in 2012, his record looked safe. However, Djokovic's rise over the past few years has placed his record in more doubt. As Djokovic continues to play at another level, Federer's record is legitimately in danger.
"Everything is possible," Federer responded. "He [Djokovic] can complete the calendar Grand Slam as well even if tournaments are different, but he is the big favorite for the next two events [2016 Wimbledon and 2016 U.S. Open]. He has a good chance. It's important to stay injury free, be always motivated and keep fighting."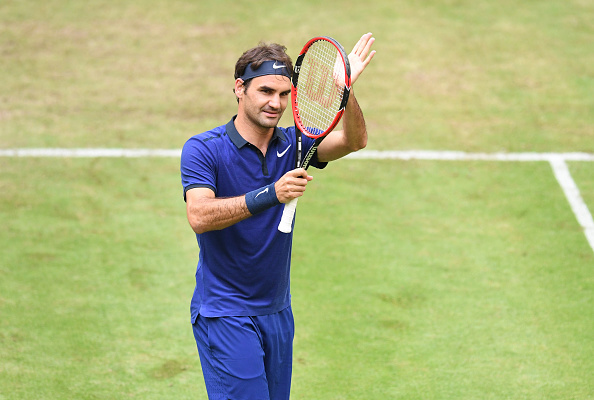 Federer takes the court on Thursday against Malek Jaziri. The two have faced off once before, in 2013 in Dubai. The Swiss number one was victorious. The match against Jaziri is the third scheduled match of the day in Halle.