 Madison Keys easily dispatched Tamira Paszek in straight sets, losing just four games to reach the quarterfinals in Birmingham.
Keys dominates early, grinds through latter stages of the first set
Keys has a game tailor-made for grass, but in Paszek, she faced a dangerous qualifier who has twice reached the Wimbledon quarterfinals. The first few games saw the American untroubled as Keys raced out to a quick 3-0 lead, losing just five points in those three games. Paszek began to settle down and she dug into Keys' next service game, giving herself a break point opportunity, the American summarily dismissing it en route to a grinding hold, the game lasting 11 points.
Paszek would then experience a long service game of her own, nine points with a Keys break the result after Paszek double faulted, the seventh seed firmly in charge at 5-1. She needed two set points to serve out the opening set, winning it 6-1 in just 25 minutes after a forehand down the line sealed it, a signal to Paszek that she had a long road back if she were to make this a competitive match.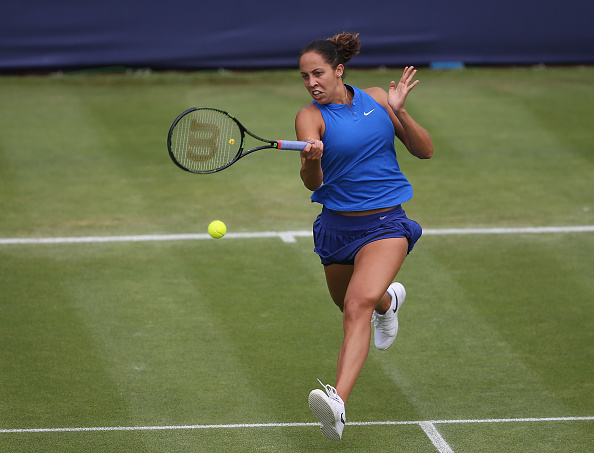 Keys bookends breaks to advance to last eight, signal her intentions for Birmingham and beyond
Paszek can play on grass, but Keys' form has been impeccable this week and it continued to show as she immediately broke to open the second set. A cross-court forehand sealed a hold for the American, the break consolidated and the lead now at 2-0. The next six games were fairly routine, the server enjoying relative comfort in holding save for a Keys game that went to deuce.
Paszek can do damage on grass, but she was finding little to no success on this day in breaking through Keys' service games. At 5-3, Keys punctuated her impressive performance with a final statement, breaking the Austrian as Paszek sailed a backhand wide, the seventh seed taking the set 6-3 and with the match and a spot in the quarterfinals. She's dropped just 14 games in two matches and figures to be a major threat for the remainder of the grass season.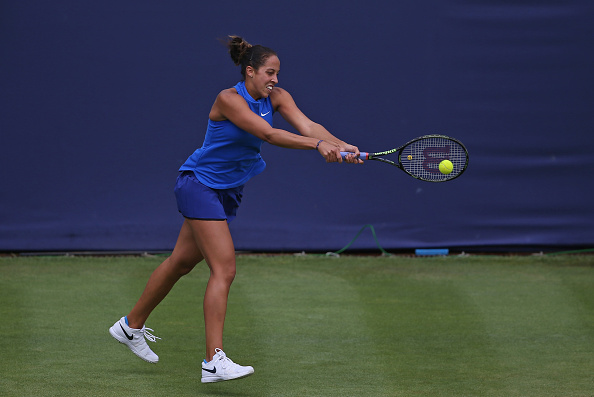 Ostapenko awaits
Keys will face Latvian Jelena Ostapenko in the quarterfinals. Ostapenko upset fifth seed Petra Kvitova 6-4, 4-6, 6-3 to reach the last eight. This is the two players' first meeting.
Keys serve, return on point
Keys' serve is the strength of her game and she was able to win 70 percent of her first serve points and an even more impressive 57 percent of her second serve points. Her returns are powerful, but sometimes wild, but on this day, she was firing on all cylinders, winning 49 percent of her service return points, a big reason why she broke Paszek four times.