 Top seed Roger Federer faced off against David Goffin for the second time this year for a berth in the semifinals. Goffin has not won against Federer in four meetings and was still looking for his win over the Swiss.
It doesn't go his way though as Federer steamrolled to take the first 6-1. Goffin found his game in the second and threatened to force a decider. However, the Swiss managed to fend off multiple set points before closing out the victory in an epic tiebreak for 6-1, 7-6(10).
Federer cruises in the first set
Federer was off to a flying start earning a triple break point against a nervous Goffin. The Belgian could only save two of those as he succumbed to an early break. The Swiss then had a solid game to consolidate the break with ease for 2-0. The Belgian was looking shaky and overcooked his smash to hand Federer another chance to break. Goffin saved it but soon went down a double break with yet another error as the Swiss extended his lead to 3-0.
Federer, who was in control thus far, had a poor game himself with a double fault gifting Goffin triple break point to get one of the breaks back. Goffin needed just one though as a wild forehand from the Swiss allowed the Belgian to get on the scoreboard for 1-3. It seemed like that was just a momentary lapse by Federer as he came charging back, hammering a couple of winners before breaking once more to regain the double break lead for 4-1.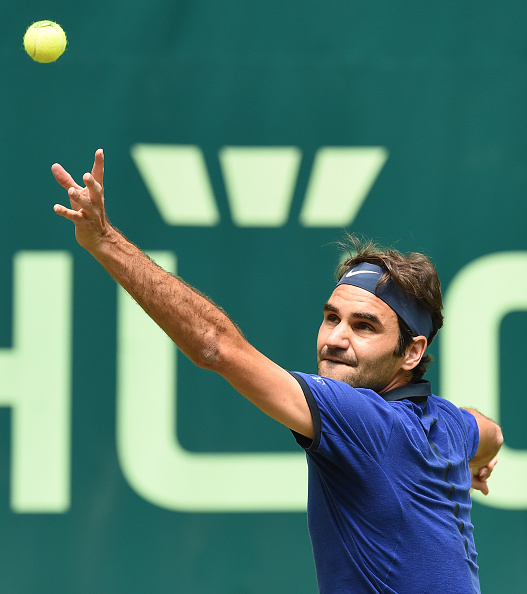 With Federer closing out another game with ease, Goffin was made to serve to stay in the set. His struggles on serve continued though and he soon found himself on the back foot once again. Federer took his first out of three set points to clinch the first set 6-1.
Goffin mounts a fightback but Federer prevails in a see-saw second set tiebreak
Goffin who had failed to hold serve in the entire first set managed to do just that in the second set to level 1-1. Federer's solid service games continued as he went up 2-1 on serve having yet to drop a point in the second set. The Belgian was growing into the game and in the fifth game grabbed at his chance, pouncing on a short ball to break the Swiss' serve for a 3-2 lead.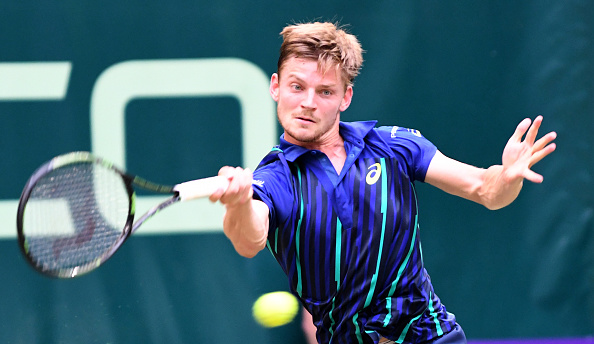 Federer though was right back in the set breaking right back to level for 3-3. It wasn't all smooth sailing for the Swiss but he held to go ahead once more for 4-3. Federer blasted yet another backhand beauty to set up a couple of break point in the subsequent game. Goffin was up to the task this time though working Federer to save both points brilliantly to keep himself in the match at 4-4.
The Belgian seemed to realize he wasn't winning the baseline rallies and was coming forward to the net to great effect to carve for himself a couple of break point. Federer was left helpless as a forehand pass after a good return earned Goffin the break and the chance to serve for the set at 5-4. The Belgian however, wasted set point at 40-30 with a double fault and faltered under pressure to hand the break right back to Federer.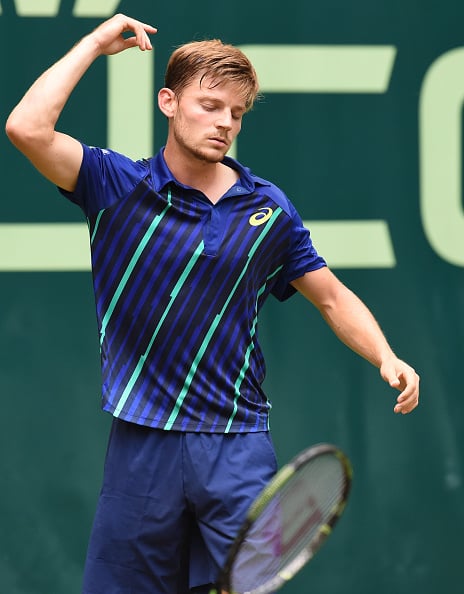 The consecutive breaks of serve came to an end as the Swiss held for 6-5 with the match reaching its climax. The pressure was back on the Belgian to serve to stay in the match and a stray backhand handed the top seed with match point. Goffin hung on again but Federer's scorching backhand gave him another match point. The Belgian showed his composure to see out the game and bring the set to a tiebreak.
Goffin was first to get the mini break as Federer could only net a deep return as the Belgian went up 3-1. He looked to be in trouble but hit a beauty of a passing shot to lead 5-2. Federer held his serve to put pressure on Goffin for 4-5. The Belgian though stood firm and got himself set point at 6-4. However, he failed to close out shanking the ball for 6-5. He failed to capitalize on his second chance as Federer leveled for 6-6. Goffin wasn't giving up though as he smashed a return to set up yet another set point at 7-6.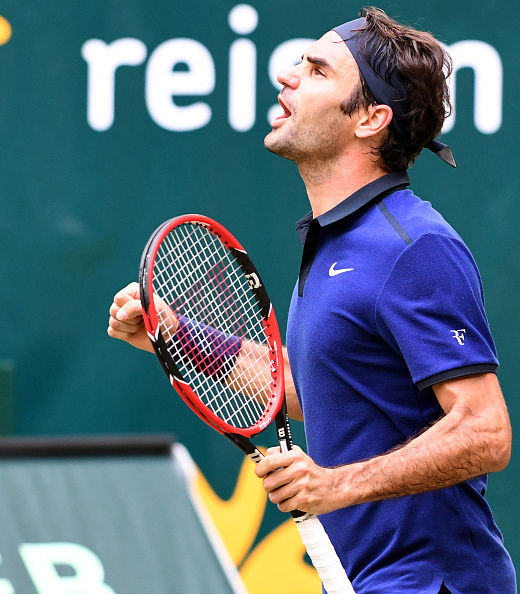 There was to be another twist as the Swiss saved once more before finding the corner in an ensuing baseline rally for match point at 8-7 on his own serve. It was turning out to be feasts of spectacular shots to save points as Goffin blasted a passing winner. Neither player was finding it in them to close out the set as the tiebreak stretched to 10-10. Federer earned one more match point after a one-two punch and this time was able to close out after the Belgian overcooked his forehand down the line.