 Andy Murray's march towards a fifth Aegon Championships title will face a serious roadblock in the semifinals as the top seed will take on the 2012 champion and fifth seed Marin Cilic. The pair, who have both faced some tests so far at the Queen's Club, will meet for a 13th time with a spot in the final on the line.
The match will be first on Centre Court, starting at 1:15 pm local time (8:15 am ET).
How They Got Here
Top seed Murray has had a difficult draw so far in London, although he has only dropped one set. He faced a brutal opener against Nicolas Mahut, needing two tiebreaks to defeat last week's Ricoh Open champion. He managed to fight past compatriot Aljaz Bedene in the second round before need three sets to survive a spirited effort from another Brit Kyle Edmund in the quarterfinals. Murray has not been at his best so far at the Queen's Club, but he's gotten the job done.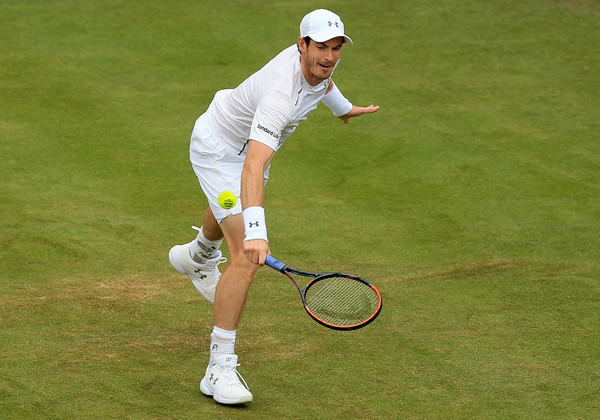 Cilic has had an even tougher road to the last four. He too faced a serious challenger in the first round, going three sets with the grass court-loving Spaniard Feliciano Lopez. He had a slightly easier go of things in the second round, beating Janko Tipsarevic in straight sets, but faced another test in the form of Steve Johnson in the quarterfinals. The American took the opening set in a tiebreak, before Cilic finally made some inroads on the Americans serve, winning the last two sets to advance.
The History
Murray has historically dominated this rivalry, winning 10 of their 12 previous meetings. They have not played since 2014 but split their meetings that year. They've met twice before on grass, with Murray winning both times. However, their meeting here at the Queen's Club in the 2013 final was one of their closest matches, with Murray coming back from a set down to narrowly edge Cilic, who was the defending champion, in three sets.
Will Murray Find What's Missing?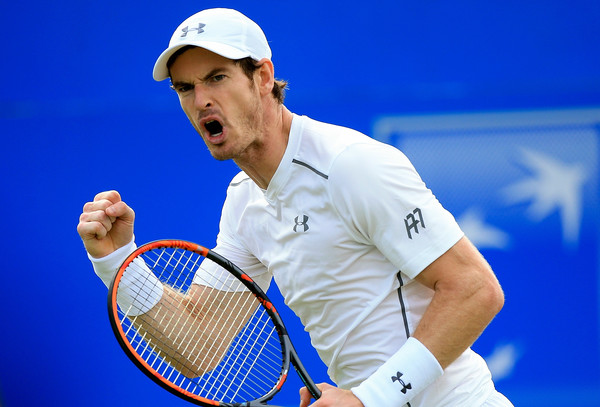 Andy Murray has not looked like himself throughout most of the week. He's been sluggish and has been far below his normal level. Opponents have been rewarded for going big and putting pressure on. Although Murray has found a way to win against three lower-ranked opponents, he'll be in tough against Cilic, who has been red-hot this week. At times in his second round match against Aljaz Bedene, he was seen favouring a shoulder, but there has been no word on whether it's been bothering his play. Whether it's exhaustion after a long clay campaign or something else, Murray will need to figure it out quickly if he hopes to get past Cilic.
Can Murray Withstand the Cilic Assault?
While Murray is technically the favourite, there is no secret as to what Cilic is going to do in this match and if he pulls it off, it will be Murray needing to find a solution. The Croat is going to go big, crush every serve and rip every groundstroke in his sight. He is going to call on all of his power to blast Murray off the court. The Scot is a good aggressor, but Cilic is by far and away the more powerful of the two.
Now, Murray's tactics could be irrelevant as Cilic can go hot and cold. If the former US Open champion is not finding his marks, then it should not be too tough a match for Murray. But for the most part, Cilic has been on point at this tournament, so it very well could be up to Murray to force the errors rather than receive them as gifts.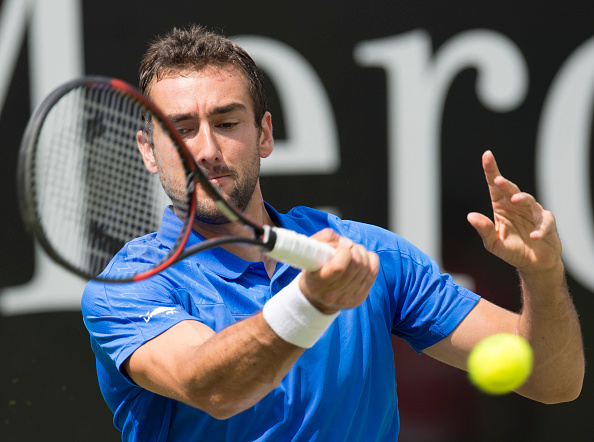 Murray is about as good as a player gets in terms of defence on grass and Cilic has yet to play a really good defender at this tournament. Murray can cover the court well and get Cilic moving. That will be the key, not letting the giant Croatian set up his big strokes. If the top seed can force his opponent to hit regular, mid-strength groundstrokes, he gives himself an opportunity to control rallies and either force errors or even turn the tables entirely and become the aggressor. Murray needs to use his defensive skills to keep Cilic form controlling the pace of play. Getting him moving, even a little bit, would go a long way.
Prediction: Murray in 3 sets
This is one of Murray's most successful tournaments and he'll have the crowd at his back, so no matter what he will be confident. What's more is that he is a player who can turn the point around very quickly and force Cilic into uncomfortable positions. If Murray is off and gets stuck on defence, it will be tough, but the Croatian does not really have a plan B. As long as Murray is his strong, defensive self, he can win.