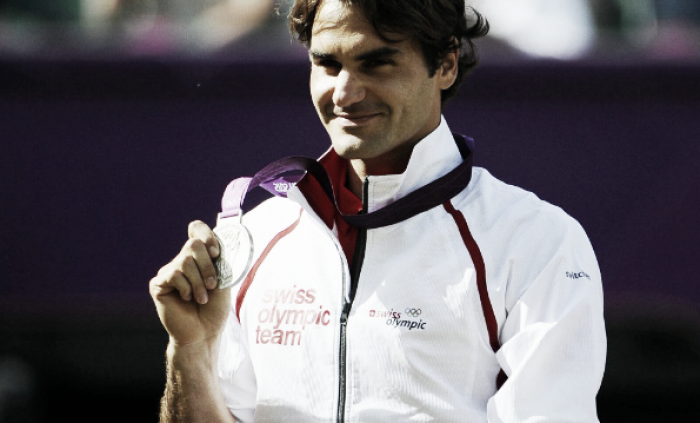 Roger Federer and Belinda Bencic headline Switzerland's preliminary Olympic squad. Federer begins his pursuit of the gold medal that has eluded him throughout his career, the only major "trophy" missing in his cabinet. Bencic will be in her first-ever Olympic Games.
Federer has one gold medal and one silver medal at the Olympics. In 2008, he partnered with Stan Wawrinka to win the doubles gold medal. At London 2012, he finished with the silver medal, losing to Andy Murray in the gold medal match. Federer will be playing in all three competitions he is eligible for (men's singles, men's doubles, and mixed doubles) at the Olympics.
Wawrinka Looks To Take Home Some Silverware
Stan Wawrinka has won both an Australian Open title, a French Open title and as previously mentioned, a doubles gold medal with Federer. Now, he looks to try and win some individual silverware at the Olympics, going as the Swiss number two behind Federer, rounding out the men's singles team for the Swiss.
His best-ever Olympic showing in singles was a second round appearance in 2008. The two-time Grand Slam champion has come a long way since then, evolving into a player who can win on all courts and has more than a backhand. This is his best shot to medal in the singles format.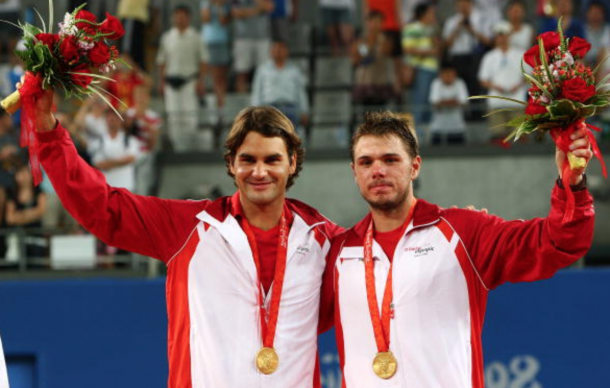 No Surprises On The Women's Side
For the women, the Swiss brought their two threats to win a medal in Belinda Bencic and Timea Bacsinszky. Bencic has enjoyed a strong last couple of seasons, winning her biggest title in Canada last year at the Rogers Cup, but injury problems this year have really hampered her. Bacsinszky on the other hand, dealt with her woes earlier in the year, as she's gotten back on track with her most notable showing coming at the quarterfinals of the French Open.
Women's doubles features two doubles specialists. Martina Hingis will make her Olympic return, with her first being in 1996 in Atlanta while 23-year-old Xenia Knoll makes her debut. Hingis will partner Federer in the mixed doubles.