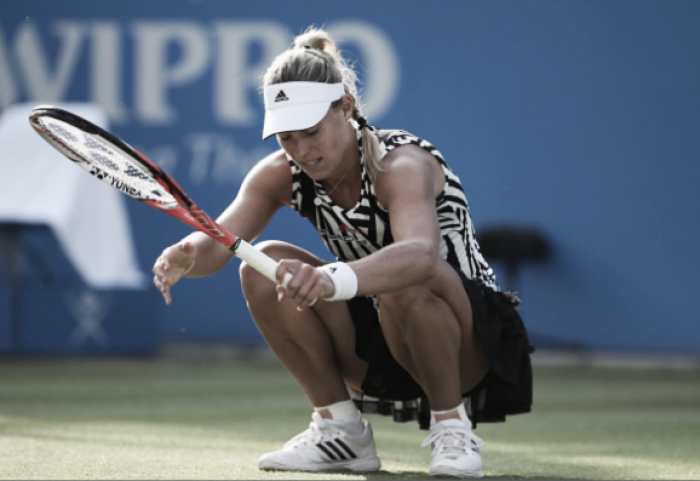 In Birmingham, Angelique Kerber discussed how life was after winning the Australian Open. The German is one of the more popular players on the tour because of her interaction with fans, ranging from the adults to the kids. However, her newfound success after winning the Australian Open title definitely caught her by surprise.
Kerber Talks Her Struggles With Handling The Press
"After almost six months I know how to handle it," Kerber said. "After Australia a lot of things changed of course. Media especially, and there were many more things to do. I was trying to do everything. I found it hard to say no."
"When I got to Paris (for the French Open last month) there were too many things on my mind, which was not good for my game, not good for my personality," Kerber admitted.
"I thought I must be clear and not complicated. Go there and have fun. I was thinking there are too many things around me, too many things on my mind. It was tough to make things easy. I think I have found the middle way after doing all the stuff off court and also being ready on the practice court," she said. "I think I get used to it."
"It was not easy. I like doing other stuff because you meet people and kids. And it's really important. That's also part of the job, which I enjoy. Yes, I found it hard to say no. But first I am a tennis player, and I am playing tennis to win matches."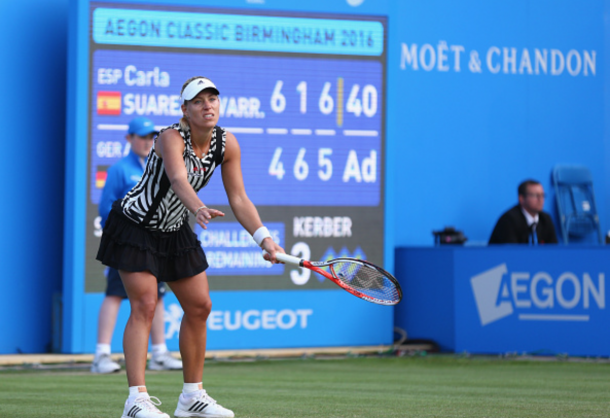 Kerber's Post-Australian Open Struggles
The German initially struggled with her game after winning her maiden Grand Slam title in Melbourne. She began play again in Doha, only to lose to China's Saisai Zheng in straight sets. Her following tournament in Indian Wells, it was another first match exit for Kerber, losing to Denisa Allertova.
Since then, it's been a mixed bag of results with notable strong showings in Miami (semifinal), Charleston (semifinal), and Stuttgart (winner). She had early exits in the following three tournaments after that in Madrid (first round loss), Rome (second round loss, first match), and the French Open (first round loss).