 After a loss in the French Open final, Andy Murray reunited with the coach that led him to his best results, Ivan Lendl. The move was generally praised by the tennis world and the latest person to join in was British Davis Cup captain Leon Smith. The man who helped lead Britain to a Davis Cup title last November spoke to the Daily Express about why Murray's decision to bring back Lendl was the right move.
Lendl Brings Lots to the Table
Murray has not reached the heights he did under Lendl since the pair parted ways in 2014. Smith explained that the attitude Lendl brings to the Murray camp makes a big difference. The British Davis Cup captain said of Lendl, "[he] brings authority, a sense of direction and a sense of confidence. He arrives on court for training, and there is no messing about. He will say, 'These are the drills, and this is why we are doing them'. Andy has very much bought into this and is very respectful."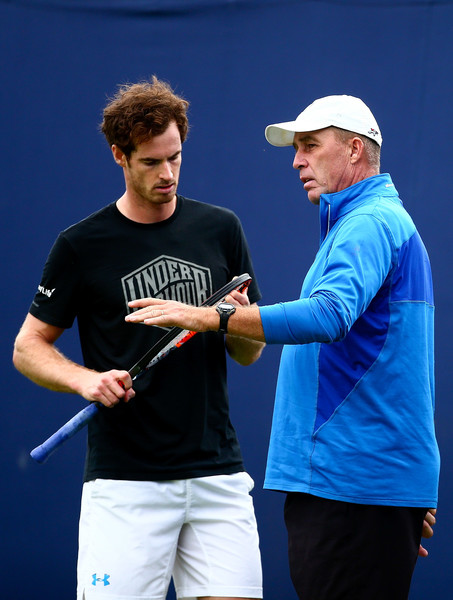 Lendl was originally brought in because, among other reasons, he was one of the few tennis players who understood Murray's plight as an underachiever. Lendl was the first man in the Open Era to lose his first four major finals, something Murray would match before finally achieving his breakthrough.
Beating Djokovic the Priority
Smith also pointed to the biggest test in tennis, finding a solution to Novak Djokovic, as a big reason for Lendl's return, saying, "He (Lendl) has big hurdle to get over, Novak Djokovic, and I am sure this will be a benefit."
During their first stint together, Murray had his best results against Djokovic, beating the Serb in a pair of major finals at the 2012 US Open and 2013 Wimbledon. The world number two is not doubt hoping that Lendl can help him re-find that magic that allowed him to beat Djokovic on a relatively regular basis.