 Ken Rosewall thinks that a positive career step for his younger compatriot Nick Kyrgios would be to hire a full-time coach. When speaking to The Saturday Telegraph Rosewall said, ''I think Nick (Kyrgios) just needs somebody on the side of the court to help him be more content with his game and getting on with playing good tennis and not getting upset with smaller things that might happen on the court.''
Rosewall wants Hewitt on Kyrgios' team
Former World number one, Lleyton Hewitt has been assisting the 21-year-old Kyrgios, and Ken Rosewall would like to see more of that. ''I think it would be pretty good if Lleyton was with Nick more of the time, I think that would be a good move.''
During last week, Kyrgios made it clear he was in no hurry to headhunt an ex-great to be his coach – dismissing the influence an Ivan Lendl would really have on Andy Murray or Boris Becker on Novak Djokovic.
Kyrgios, who alongside Bernard Tomic will lead Australia's Wimbledon charge - seems to be of the Shane Warne mindset that the only good coach is the one that takes them to the ground.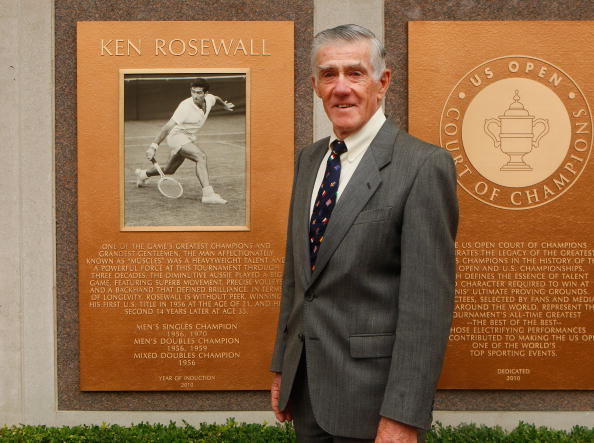 ​"No matter who Andy (Murray) brings in – the guy could bring in a guy off the street (and) – he would be able to play at a ridiculous level," Kyrgios said.
The 79-year-old who captured a combined 17 Grand Slam titles throughout his illustrious career, eight in singles and the rest in doubles, also noted that the 19th ranked Kyrgios basically needs someone who would give him moral support on and off the court.
However, Kyrgios has proved that he is more than capable of making an impact without having a head coach in his box, and it remains to be seen whether there will be some changes to his team in the upcoming future.