 Juan Martin del Potro may be making progress towards hiring a new coach. The former US Open champion has been spotted practicing on the grass courts of the All-England Club with Dani Vallverdu, former coach of Andy Murray and Tomas Berdych. Del Potro has been without a coach for nearly a year, being forced to battle back from injury without the support of a coach.
Vallverdu's Credentials
Vallverdu made his entrance on the tennis tour as a friend of Murray's. The pair had been friends as teenagers and played doubles together at the 2008 Queen's Club event. When Murray parted ways with coach Miles Maclagan in 2010, Vallverdu joined the Scot's coaching team and became his main coach later that year. When Murray hired Ivan Lendl, Vallverdu remained an active member of Murray's team. During that period, Murray would win two majors and an Olympic gold medal.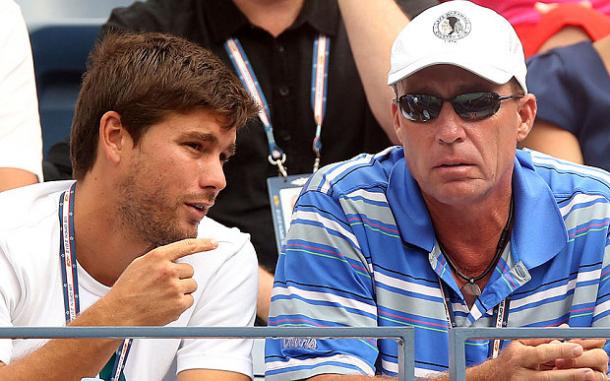 The pair split in November of 2014. Vallverdu then took a position coaching top-ten stalwart Berdych. They experienced some decent results together, highlight by a run to the semifinals of the Australian Open. However, Berdych was unhappy with their results, saying, "as I am not a tennis player at the beginning of his career I have to act quickly when I feel that I need a change." They split last month.
Del Potro's Recovery
Since 2014, del Potro has undergone a pair of wrist surgeries. He split with coach Franco Davin last year and has been without a coach since. He made his return to the ATP World Tour in February but has yet to claim a title or even reach a final in his comeback. He has had some respectful results, including a semifinal in his comeback event in Delray Beach.
Del Potro and Vallverdu spent time practicing together this week in the lead up to Wimbledon, where the Argentine reached the semifinals in 2013. After a stint with Berdych, the Venezuelan should have a good understanding of how to work with big-hitters. He could face the tough task of getting del Potro back to championship form.