 Roger Federer signaled his permanent rise to the top of the tennis world when he won his first Grand Slam title at Wimbledon in 2003. Now, 13 years later, the Swiss Maestro is still among the best of the best. However, many young stars on the ATP World Tour are beginning to crack through the permanent hold that Federer, Novak Djokovic, Rafael Nadal and Andy Murray have had at the top of the game.
A 22-year-old from Austria has been jumping his way up the rankings in recent months, perhaps close to making his big break just as Federer did so many years ago. Dominic Thiem has been in the mix of potential stars looking to break through. Many in the tennis world have been waiting for the crop of young stars to challenge the "Big Four." It seems that Thiem has reached that stage.
The world number eight has defeated world number three roger Federer two times in their three matchups, with two straight victories, in Rome at the 2016 Italian Open and in Stuttgart at the 2016 Mercedes Cup. Speaking at Wimbledon before the start of this year's Championships, Federer signaled that he is not surprised by Thiem's recent surge.
Fed-Express: "I'm very impressed by his progress"
Seven-time Wimbledon champion Roger Federer returns to the hallowed grounds of SW19 this year, seeking to win a record eighth Wimbledon title and extend his Grand Slam record. The Swiss number one was asked about 22-year-old Austrian Dominic Thiem, who is surging up the ATP World Tour rankings. Federer did not hold back in his praise of the young star.
"I think it's unbelievable to see how he is backing it up," Federer said. "He's definitely playing with confidence right now. I saw especially in Stuttgart, things were not good for him many, many times and he stayed calm." Federer held two match points against Thiem in Stuttgart, but as Federer referred to, the world number eight kept his cool before turning the match around.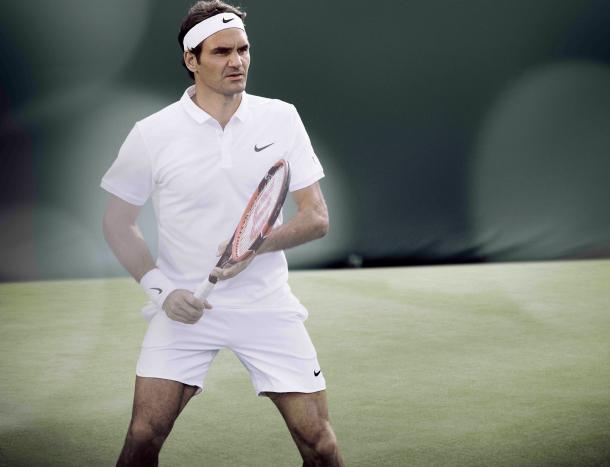 "He's got a certain game that he can always go back to, that's what we spoke about," Federer continued. "He has a nice serve, big baseline game. He's trying to adjust the right way on the grass on well and the return which is not an easy thing for him to do, it's not natural, anyway it seems like it. "I'm very impressed by his progress even though I'm not surprised because he did come to Zurich last year and practiced with me. So, for me it's more of a confirmation really."
Federer has been granted the third seed for this year's Wimbledon Championships. He enters the tournament as a seven-time champion, an amount of titles that is tied with American Pete Sampras for the most titles at Wimbledon.