 Wimbledon starts on Monday but the draw feels somewhat empty without 14-time major champion Rafael Nadal. The Spaniard is skipping the event so that he can recover from a wrist injury that dates back to the French Open and be prepared for the summer hard courts. While Nadal himself has not said much since the injury, his coach and uncle, Toni Nadal, has been keeping the media updated on Rafael's progress. He gave the Spanish media another update this week and the news this week was all good.
Recovery on Schedule
Rafael had started his medical treatment almost two weeks ago. Rather than playing at the Queen's Club, Toni explained what they were up to, saying, "last week we started rehabilitation on the court, without hitting the ball. We have reinforced the arm and wrist. Next week we will start hitting the ball."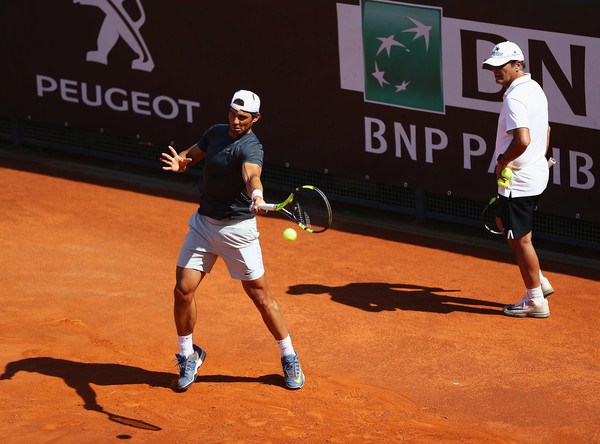 Nadal had been in great form on the clay this spring, winning Monte Carlo and Barcelona, as well as putting up strong performances in Madrid and Rome before entering the French Open as one of the favourites. The injury forced the Spaniard out of Roland Garros after his second round win and has since forced him to withdraw from the Aegon Championships and Wimbledon.
Hoping for Quick Return
It is no secret that the former world number one desperately wants to participate in the upcoming Olympics Games in Rio de Janeiro. Despite all the disappointments that he has suffered over the last month, Toni said that Rafael is staying positive and has been giving a lot of thought to his schedule when he hopefully is able to return in July.
Toni explained that "[Rafael] accepted that he will not play Wimbledon and is calm but willing to compete again. The plan is to play Toronto because it makes no sense to play Hamburg which takes place on clay. We will see if will do well at the Olympic Games."
He will need to be ready for July 23rd if he wants to play the Rogers Cup in Toronto. The Olympics start on August 5th.