 With Wimbledon just a couple of days away, Nick Kyrgios seems to be very excited about the opportunity to feature at such a prestigious event. Kyrgios, 21, who was caught up after practice by a Wimbledon reporter didn't spare words when it came to the third Grand Slam of the year.
"I think it's the best venue in the world hands down and I've always enjoyed coming here (Wimbledon) and I enjoyed playing on this surface...Obviously, these courts are best in the world."
Grass season
Number one ranked Australian player Nick Kyrgios kicked his grass campaign last week at the Aegon Championships in Queens and fell short immediately in the first-round to big-serving Canadian Milos Raonic in three sets, 6-7, 6-4, 6-4. This week he headed to the Boodles grass exhibition where he will try and build some extra momentum ahead of the third major at the All England Club.
"I'm playing a couple of exhibitions later in the week to get my groove obviously."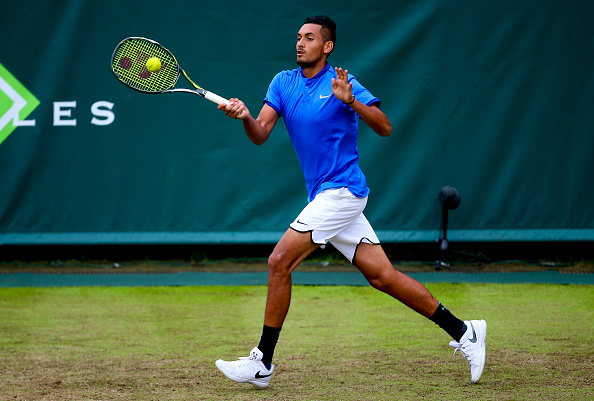 One of the most interesting things when it comes to Kyrgios is his ability to produce a good level of tennis on any kind of surface. When asked how he finds the transition from clay courts to grass ones, Kyrgios served a confident reply.
"For me, I think it's quite easy", told Kyrgios. "I think my game sort of suits all surfaces. I'm pretty aggressive, I look to you know hold up in the court, so you know I think the grass is always a surface I feel comfortable on."
Wimbledon seeding
Nick Kyrgios's Wimbledon stocks have soared with a priceless first-time top-16 seeding at the All England Club.
Kyrgios has been elevated to 15th seed for the championships starting on Monday despite being ranked Number 18 in the world.
The crucial promotion protects the Australian Number one from a meeting against any of the top eight seeds - including heavyweights Novak Djokovic, Andy Murray and Roger Federer - until at least the fourth round.