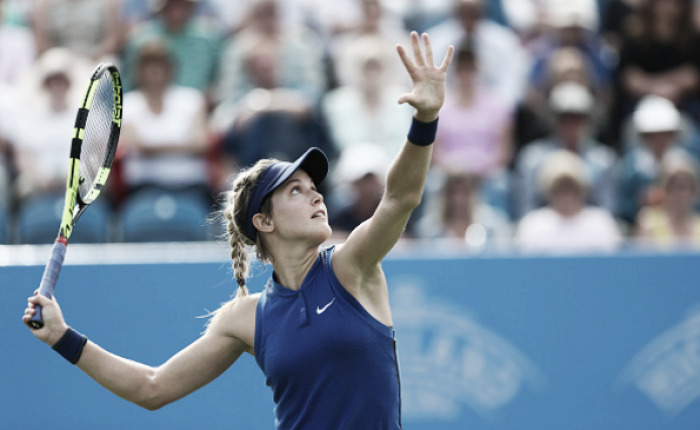 With Wimbledon coming up soon, Eugenie Bouchard spoke to the Daily Mail about an eating disorder that was never true and sports outside of tennis.
Eating Disorder Not True
Bouchard spoke about nervousness before her matches in 2015 a few months ago. There were doubts raised about her health and a potential eating disorder, but she made it clear that she did not have an eating disorder at all.
"I don't have one and never have had one. That was something I was disappointed to see. I was describing how I would be nervous before matches and have trouble eating, which has happened to me since I was eight years old and playing tournaments. It definitely happened more frequently in 2015 but now I am less concerned about what people think. Now I worry about me and I can eat a lot. What I learned the most last year was to look out for myself and do what's best for me, not worry about what people think or say. I was living with a lot of pressure and expectations. Now I've adopted a go-for-it attitude. Life is short and this career is super short - and I want to enjoy it. I took a step back and looked at the big picture. It's tennis. It's a beautiful game so I want to enjoy it."
Ball Was Life For Genie
Hockey is no doubt Canada's most popular sport, though lacrosse is their national sport. When asked about the potential about playing hockey while growing up, the Canadian didn't like it because she didn't like the cold. She added that she loved to play basketball growing up and that it was her favorite sport outside of tennis.
Bouchard has made multiple appearances in Toronto at Toronto Raptors games. She also took part in the NBA Celebrity All-Star Game for Team Canada since All-Star Weekend and the All-Star Game took place in Toronto this year.
Off-topic, speaking about taking up a sport other than tennis, Bouchard said, "I played basketball as a child and it's my favorite sport apart from tennis. I think I'd be okay if I continued practicing. Right now I'm terrible but I used to be good." When asked why she hadn't opted for ice hockey, which is a popular sport in Canada, she said that she wasn't too fond of the cold and added, "That's why I play tennis. I play a summer sport. Yeah, I'd have to go with that one."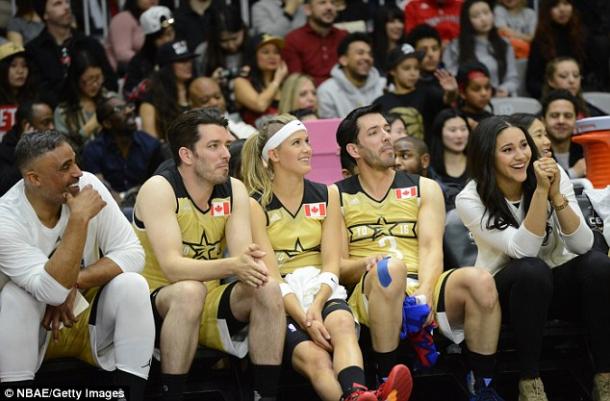 Small Bet, Big Reward
The Canadian had a bet with her coaches on Game 7 of the NBA Finals between the Cleveland Cavaliers and Golden State Warriors. While her coaches believed in "Strength in Numbers", Bouchard was "All In" with Cleveland, and it paid off duly with her getting dinner on her coaches. "I was in the car with my coaches, and they both predicted when it was three-all that Golden State would win. I said, I'm feeling the Cavs. We bet dinner on it. Actually, I got my dinner last night. I got a free dinner last night because of it. But I did predict it. It's just so exciting I think for basketball in general. Unfortunately with this time zone I haven't been able to watch any of the games, but I always watch the recap. I think it's just so cool for sports in general to have such exciting games like that."