 12th seeded and former Australian Open finalist Dominika Cibulkova capped off a brilliant week to claim her first grass court title with a hard fought 7-5, 6-3 victory over Czech Karolina Pliskova at the Aegon International. Cibulkova increased her Wimbledon chances dramatically, taking a first title on the South coast here in Eastbourne.
Cibulkova edges Pliskova in up and down opening set
Pliskova began the match well, taking an immediate break only to have it snatched back by Cibulkova. The Slovak gained the first hold of serve to go up 2-1, breaking her Czech opponent the next game for 3-1. The world number 17 broke the Slovak, before holding her own serve to level the set at 3-all. The pair then exchanged breaks again, a common pattern in a rollercoaster opening set.
Oddly enough, Cibulkova took only her second hold of serve, with her usually big-serving opponent following it up to level the set at 5-all. The Slovak applied more pressure on her younger opponent, taking a routine service game to force her Czech opponent to serve to stay in the set. Cibulkova capped off a set filled with breaks with one of her own, taking the opening set on her first time of asking to go up a set in her first final on the Sunshine coast.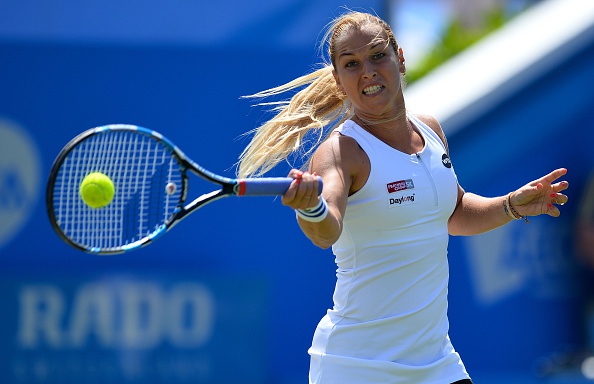 Cibulkova breaks through to take first Eastbourne title
In extremely opposite fashion from how the opening set began, both players began the set with holds of serve. The former Australian Open finalist took care of her own serve before gaining the crucial breakthrough on the Pliskova serve to go up 3-1. The world number 21 then fended off two break points the following game, with her 24-year-old opponent taking a routine hold of serve to bring the score to 4-2.
In the longest game of the match, Cibulkova fought off four break points in an incredible six-deuce game to keep her serve for 5-2 and put herself a game from the title. With Pliskova serving to stay in it, the Czech delivered some bombing serves, holding easily to force her Slovak opponent to serve for the title. Cibulkova raced out to a 40-0 lead in the game before Pliskova saved two championship points, only for the former Grand Slam finalist to seal a first grass court title 7-5, 6-3 to put herself in good stead ahead of the third major of the season at Wimbledon.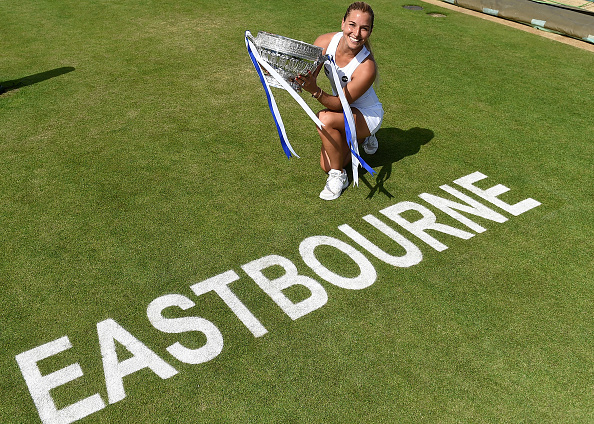 Cibulkova on her title run in Eastbourne
"It's very hard to describe, this has been my best week on grass and it just feels - it just happened and I can't believe it," said Cibulkova. "I was playing really well today but the conditions were really hard for me and my opponent. It was a great week for me."
"This is my second time here and I'm gonna come back many more years," added the Slovak who will move into the WTA top 20 for the first time in nearly two years come Monday.