 Svetlana Kuznetsova continued her fine form as she defeated former champion Petra Kvitova 7-6 (3), 6-3 to advance to the Coupe Rogers quarterfinals.
Kuznetsova blows chance to win the set twice, takes it in a tiebreak
Kvitova got off to a fast start, aided by a break to 15 in the second game, the Czech forcing an error from Kuznetsova with a sterling backhand. Kuznetsova was able to break back in the fifth game when Kvitova flew a backhand long. The Russian got a further break in the ninth game and now served for the set at 5-4, but was unable to do so, Kvitova wasting four break points, but not the fifth as another accurate backhand crosscourt got her back on serve.
That very backhand that got the two-time Wimbledon champion back into the set gave Kuznetsova another chance to serve for the set at 6-5 when it went wide. As with her previous chance, Kuznetsova was unable to serve out the set, Kvitova breaking back to force a tiebreaker on a clean forehand winner. After each player gained a mini-break, Kuznetsova took the tiebreak in the blink of an eye, winning the final five points, going from 2-2 to 7-2 and closing out the first set.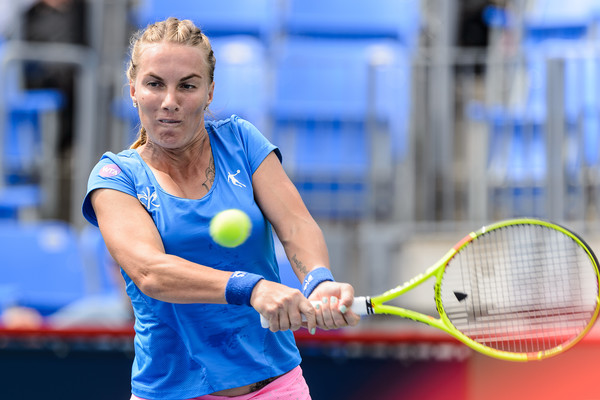 Kuznetsova maintains lead throughout the set, breaks late to win the match
Through the first five games of the second set, neither player was threatened on serve. Kuznetsova got the break in the sixth game, Kvitova was down 0-40 and was able to save the first two break points, but not the third and Kuznetsova appeared to be in full control with a 4-2 lead, but Kvitova bounced back, answering Kuznetsova's break with one of her own also at 30 to get the set back on serve. Kuznetsova has returned to the Top 10 and she flexed her muscle again, breaking Kvitova to take a 5-3 lead. Unlike the first set where she wasted multiple chances to serve out the set, Kuznetsova was able to close it out, saving a break to win the set 6-3 and set up a quarterfinal showdown with fifth seed Simona Halep.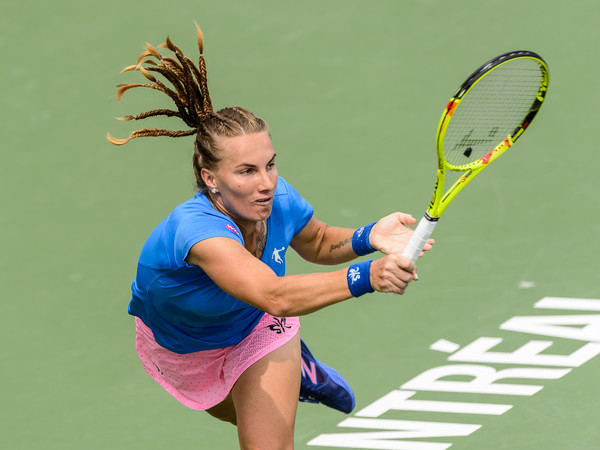 By the numbers
Both players have strong, effective serves but also have deep, hard returns and they generated nine break points apiece. Kuznetsova was five of nine on her chances while Kvitova took four of eleven. The Czech was also poor on her second serve, winning just 10 of 31 (32 percent) while Kuznetsova was better at 16 of 37 (43 percent).