 French Open doubles champions Carolina Garcia and Kristina Mladenovic had a great season together and were looking like medal contenders at the Rio Olympics. They began their hunt for a medal against the Japanese pair of Misaki Doi and Eri Hozumi. On what should have been a straightforward first round match for the French turned out to be quite a disaster.
The Japanese ended up routing the French handing a first set bagel. However, the comeback looked on when the French duo handed a bagel in return to force a third set. The bizarre first two sets were then followed by a tight third set with the Japanese eventually going on to record a 6-0, 0-6, 6-4 victory.
Poor play from the French
It was a set to forget for the French pair. They never got it going from the start and the Japanese were able to pounce on their errors. Eventually, the French duo managed to just seven points, four on their own serve, in a dismal set which took the Japanese pair just 20 minutes to wrap up.
French fight back
However, the French duo was able to quickly put that disappointing set behind them as they came fighting back in the second set. They got up their first serve numbers and created five chances to break the Japanese serve. Serving at high numbers in the first set, Doi and Hozumi struggled in the second. The pair could not hold onto any of the service games as the French duo got their game together to cruise 6-0 to send the match to a third set.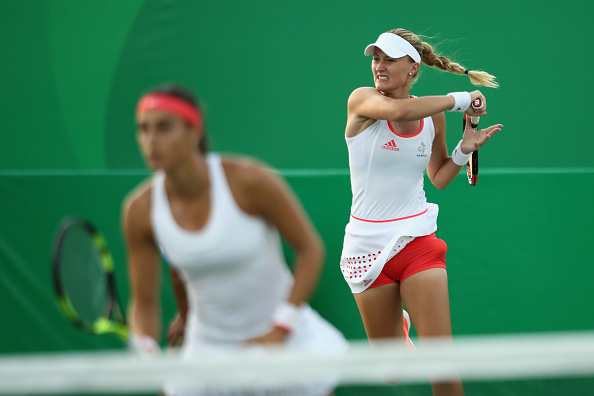 Japanese hang on to edge out a close third set
It was a much tighter affair in the third. The French looked to survive as they created multiple chances to break their opponent's serve. However, they failed to convert any of the four opportunities as the Japanese hung on and it came back to haunt them. As the French pair's serve dropped a little, the Japanese capitalized to find the only break of the set to go on to seal an emphatic win in an hour and a half.
Aftermath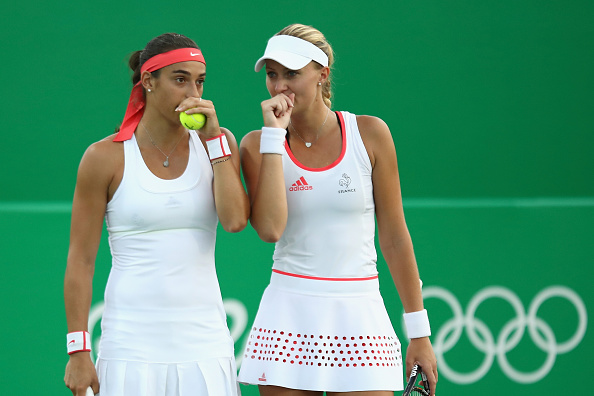 Both Garcia and Mladenovic after the match took to Twitter to express their disappointment with the French Tennis Federation. Garcia had to change her outfit at the last minute since it was not in accordance with the same color rules and had to resort wearing one of Mladenovic's outfit inside out, to avoid getting disqualified. It was not a happy day for the French.