 Karolina Pliskova capped off a stunning week at the Western & Southern Open in emphatic style, capturing the biggest title of her career to date with a 6-3, 6-1 victory over second seed Angelique Kerber, who was bidding to become the new world number one with a victory in the Buckeye State.
Power Pliskova Off to a Flyer, Impressively Secures Opener
Having lost to Kerber in two heartwrenching finals last season, Pliskova was desperately looking to get off to the best possible start, and did just that, thanks to a very uncharacteristic start from the German and some wondrous hitting herself. Straight away, it was clear that Pliskova was determined to stay on the front foot in order to avoid getting caught in long exchanges from the back of the court that would benefit Kerber more than anything, considering this is the German's 13th match in the last three weeks.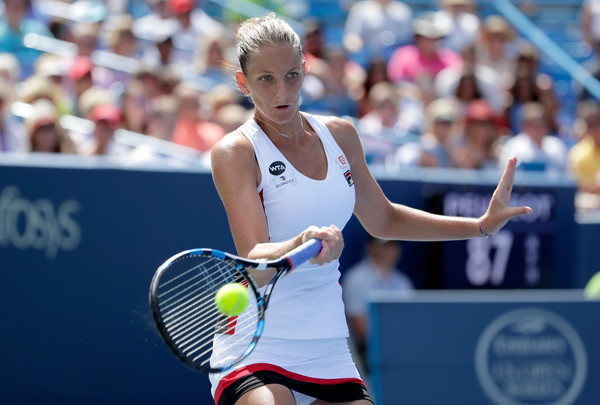 Jumping out to an early 2-0 lead, the Czech was showing a clear statement of intent and was showing little signs of slowing down. As Kerber uncharacteristically continued to struggle from the back of the court, Pliskova wasted no time in claiming a seemingly decisive insurance break, before further consolidating her early advantage to take an emphatic 4-0 lead; a sprayed forehand return from Kerber on game point describing the match in a nutshell for the German, who was evidently far from her best.
Kerber, however, was contending for the number one ranking for a reason, and suddenly sprung to life in the fifth game with her back against the wall. After finally getting on the board, the German began to raise her level considerably, her consistency enabling her to capitalize on a few momentary lapses in concentration from Pliskova en route to recovering one of the two breaks against her. Once there, even a fierce onslaught from Pliskova couldn't stop the momentum of Kerber, who was now well and truly in the swing of things, holding to reduce the lead to a single game (4-3).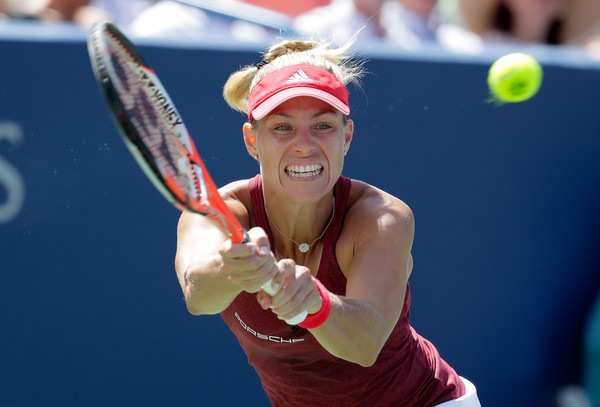 However, that would be one of the few bright spots during this final for Kerber as, after a short visit from her coach Jiri Vanek, Pliskova seemed to resettle before slamming the door on the opening set, reeling off a pair of games to secure the opener, 6-3.
Pliskova Powers to First Premier 5 Crown
In a case of déjà-vu, the second set would begin much like the first, with Pliskova wasting no time in running away with the title, jumping out to a commanding set and 3-0 advantage.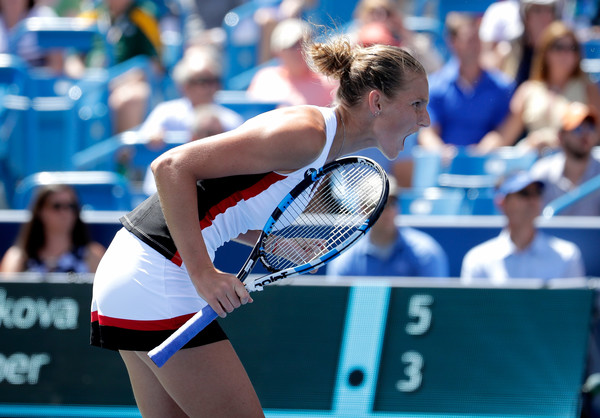 In danger of surrendering the second break of serve that could very well be the final nail in her coffin, Kerber flirted with danger on multiple occasions before finally mustering a hold to get on the board in the fourth game. Unfazed, a determined Pliskova continued her ruthless march towards the title, holding to love to reestablish the three-game cushion as she closed in on her biggest victory to date.
After failing to take her chances in the German's last service game, Pliskova would make no such mistake the next time around—a costly double fault from Kerber on break point enough to secure Pliskova the double break, and at least a pair of opportunities to serve out the victory.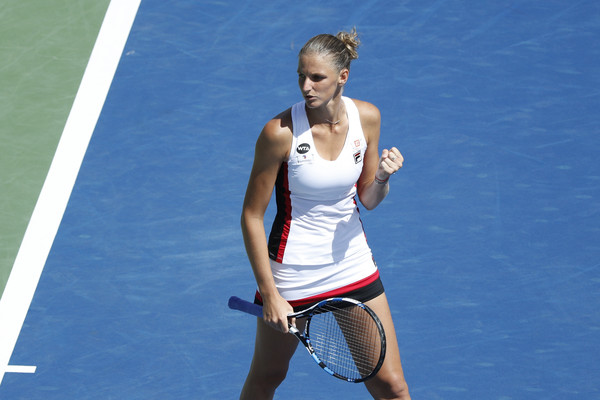 In the end, the 15th-seeded Czech proved she only needed the one, saving a break point before sealing the victory with her seventh ace—a fitting way to end for the new "ace-queen" of the WTA.
Post-Match Thoughts from Pliskova, Kerber
"I playing aggressive enough, almost without mistakes," Pliskova said when asked about her game in her post-match press conference. "The serve was good. Forehand. Backhand. There was not one thing what I would change in this match."
"I was still expecting during the match some complication as always it is in tennis, but happy it went like this."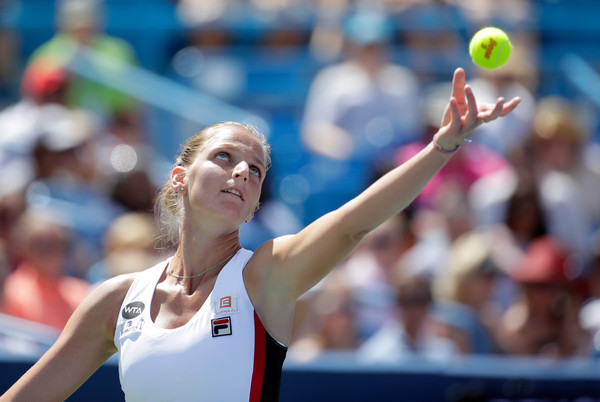 In addition to her seven aces, Pliskova hit 24 winners and won a very impressive 86% of her first serve points, which she admits is not always about maintaining a high first serve percentage.
"With the serve what I have it's not always about the percentage," she explained. "If I can still hit few aces, especially on the important points, that's the main thing for me. Like if it's 30-all or break points down, it's important to hit the first serve and have the easy point for me."
As for Kerber, the world number two will now travel to New York for the U.S. Open after another strong week on the American hard courts. Having been a semifinalist in Montreal, and now a finalist in Rio and Cincinnati, rest will be crucial for the reigning Australian Open champion if she wishes to end a career-best season with a flourish.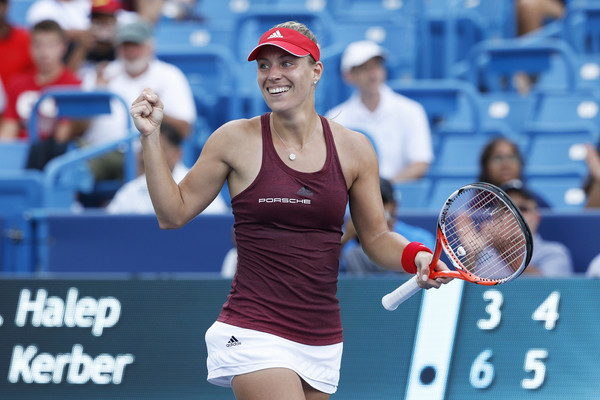 "I had such a great year so far and it's not over yet," she said. "I won my first Grand Slam and everything what's happened [in the] last months is just incredible. I try and enjoy it. Some days you're losing matches; some days you win."
"I will try to take the positive things from the match and from the last few weeks actually to going to New York then."