 Former world number one and two-time finalist Caroline Wozniacki kept her hopes for a first US Open title alive with a straight forward 6-3, 6-1 victory over Romanian Monica Niculescu. Wozniacki, who defeated ninth seed Svetlana Kuznetsova in the second round, advanced to the fourth round here in New York in just under 90 minutes to reach her first round of 16 at a major since Wimbledon of last year.
Wozniacki holds off Niculescu to take opening set
Niculescu began the third round encounter strongly, taking an immediate break of serve to love. Wozniacki then returned the favor, breaking straight back to love, sealing the game with a trademark backhand winner. After the Dane consolidated the break for 2-1, the two-time former finalist here in New York took another break of serve with a nice forehand winner, before a big ace helped seal the following game for a comfortable 4-1 lead.
The pair then exchanged holds of serve to bring the match to 5-2, with the former world number one a game from the first set. Needing to hold to stay alive in the opener, the Romanian amped up her game, taking an easy hold to put the pressure on her Danish opponent to serve out the set.
Serving for the set, the two-time finalist was put under some pressure, with some crafty play from Niculescu bringing up two break points, before the Dane needed four deuces to help seal the set, 6-3.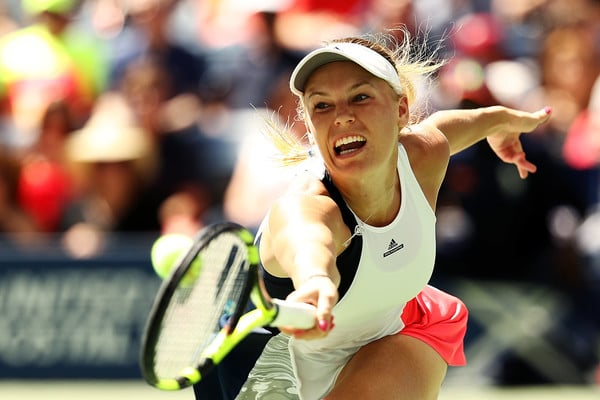 Wozniacki dominates in second to reach round of 16
Wozniacki began the second set right where she left off in the first, taking an immediate break off an overhead winner. The Dane, who has fallen all the way down to 74 in the rankings due to injury, kept her impressive play going, using a nice balance of offense and defense to consolidate the break with a powerful backhand winner.
Wozniacki then took another break of serve to go up 3-0, capitalizing off some loose play from Niculescu to go up a double break. The 58th-ranked Niculescu upped her game, stopping Wozniacki's streak of four games in a row to stop the rot and take one of the breaks back for 3-1.
Despite the slight blip the previous game, the Dane kept rolling, stealing the break straight back for 4-1, before going on to hold easily for a decisive 5-1 lead. With Niculescu serving to stay in the match, Wozniacki kept up her sublime form, sealing the straight forward 6-3, 6-1 win with another break of serve to secure her spot in a first round of 16 at a major since Wimbledon of last year.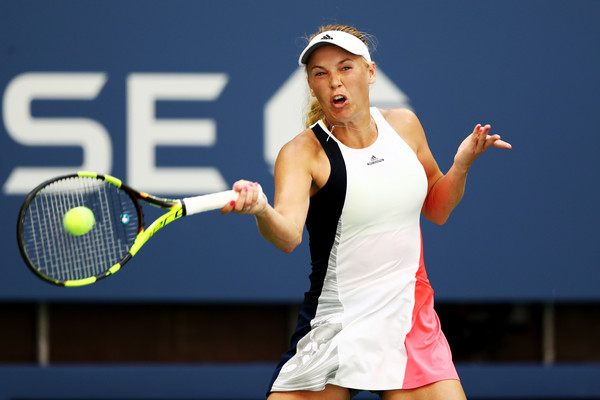 Wozniacki on the straight sets victory over Niculescu
"It's fun but it is also very frustrating because she makes you feel like you can't play tennis," said Wozniacki, referring to the unorthodox slice forehand of Niculescu. "It's not pretty but at the end of the day it's the result that matters."
"You have to be ready to grind and it's not pretty but I got a good workout in there. She made me run a lot," added the two-time former finalist here in New York.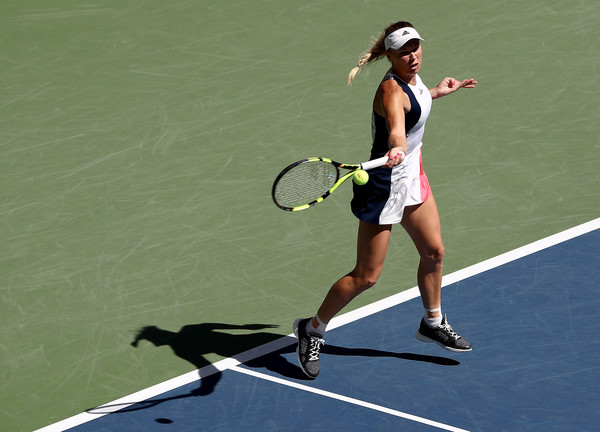 On her next opponent, eighth seeded American Madison Keys, Wozniacki said, "I just need to step in, hit the ball and just go for it," the Dane said smiling. "Otherwise I have no chance," concluded Wozniacki.
Wozniacki and Keys will play their fourth round match Sunday here in New York.