 The top male tennis players seem to have benefitted from adding former champions as their coaches. Now Piotr Wozniacki says that maybe Caroline Wozniacki is in need of adding one to her team.
Djokovic, Murray and Federer have added a former champion as their coach
Speaking to Ekstrabladet.dk, Piotr Wozniacki commented saying, "We have seen others like Andy Murray, Novak Djokovic and Roger Federer, seeking the advice of former grand slam winners. Perhaps we should also seek the advice of one with the experience. It should not be a daily exercise, it'll do even now, but someone who can help on the mental level. Wozniacki has even shown the way in this tournament. Now we must think of the little details into our work. I am happy with the situation."
After reaching the semifinals of the US Open and losing to the world number one and eventual champion Angelique Kerber, Piotr spoke about his daughter. The result seemed to have been a turnaround in the 26-year-old's season which earlier saw the former world number one drop outside the world's top 70.
Piotr talks about Kerber match and Caroline's retirement plans
Her father then went on to say: "It was the first time I saw Caroline play the way she did to Kerber. She lost to the number one, who was a little more steady on the day. But it was the start, I wanted to see a new era for Caroline. Caroline played the match on its own terms. In the beginning, she was probably eager to show it all.
There she should have waited a little to take the fight for the right time. We saw the old Caroline, who also accepted her mistakes. She focused on returns and mixed the pace well. She played incredibly well for two or three parts but then made a few small mistakes in the tense parts. She built many attacks fine up and created excellent opportunities for themselves. Now she just learns to finish them properly. Therefore, we must work more with her volleys. The service is good, but it can be even better."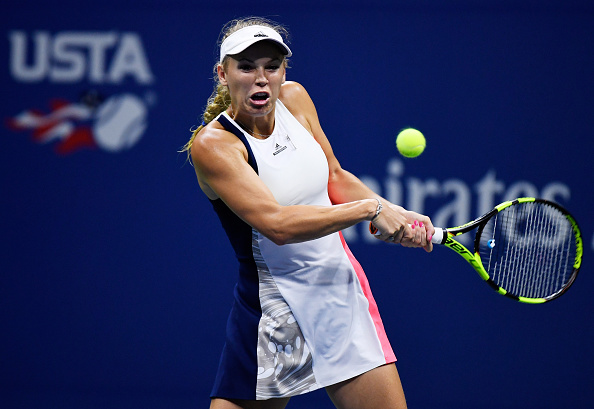 Earlier in the season, Piotr had suggested that Caroline Wozniacki could finish her career and retire in either the end of the 2016 season or the 2017 season, though the world number 29 has refused to talk about this during her press conferences in New York. One guarantee was that the Dane said she would be at the US Open come next year.