 Rafael Nadal may not be playing a tour-level event for a few more weeks, but that hardly means he will be out of the public eye. The Spaniard has announced that, on top of playing an exhibition with rival Novak Djokovic in Milan, he will take to the court at his academy in his hometown of Manacor for an exhibition. He will be joined by three former champions at the event.
Legends heading to Mallorca
The exhibition will be a doubles match featuring Nadal and three former grand slam champions and world number ones. Nadal's partner will be a fellow multi-French Open champion, Mats Wilander. The Swede won three French Opens in the 1980s and seven majors overall, finishing 1988 at number one in the world.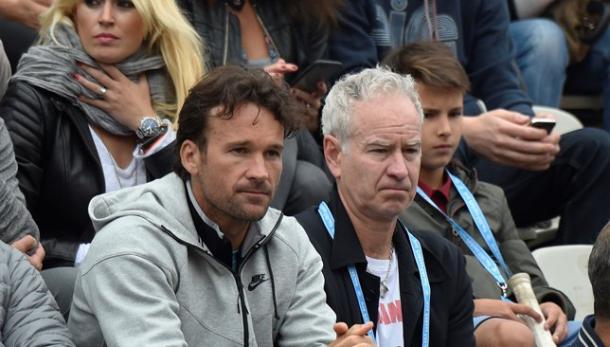 Their opponents will be the current coaches of ATP number six Milos Raonic, John McEnroe and Carlos Moya. McEnroe is also a former world number one and seven-time major champion. He was also the runner-up at the French Open in 1984. Moya, the 1998 French Open champion and former world number one, was Nadal's idol growing up and also hails from Mallorca.
Crowd-pleasing event
The event serves a double purpose. It is meant to promote Nadal's academy in his hometown, but is also an opportunity for Nadal to play in his hometown. Opportunities are rare for Nadal to play in Mallorca as there is no major tour-level events on the Mediterranean island that draws big players. Admission for the event will be free, making this a particularly big opportunity for local fans to see their most famous son play for free with some of the greatest players the tennis world has ever seen.
Nadal was nominated for this week's Davis Cup tie with India, but was not included in the initial draw. His next tour-level event will be in Beijing in just over two weeks' time.