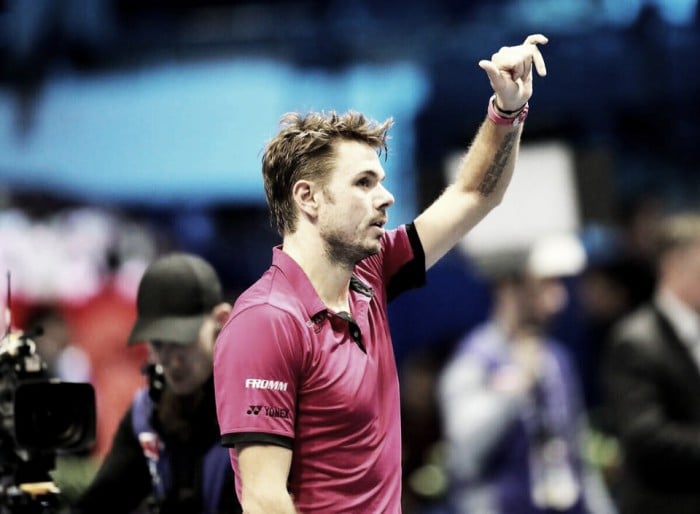 Stan Wawrinka's strong start to the fall continued on Saturday in the semifinals of the St. Petersburg Open as the recent US Open champion wore down fourth seed Roberto Bautista Agut to seal his place in the final with a straight set victory. The Spaniard hung with Wawrinka through a tight opening set, but eventually, the top seed ran away with the second to claim a 7-6(8), 6-2 victory.
Tight set falls to Wawrinka
The top seed had gotten off to slow starts in his previous two matches, but wasted no time in going on offence in the semifinals. Bautista Agut was under pressure on his own serve immediately, saving a break point and needing three deuces just to hold in his first service game. Three more deuces followed in his next service game before he had to save a pair of break points just to keep pace in his third.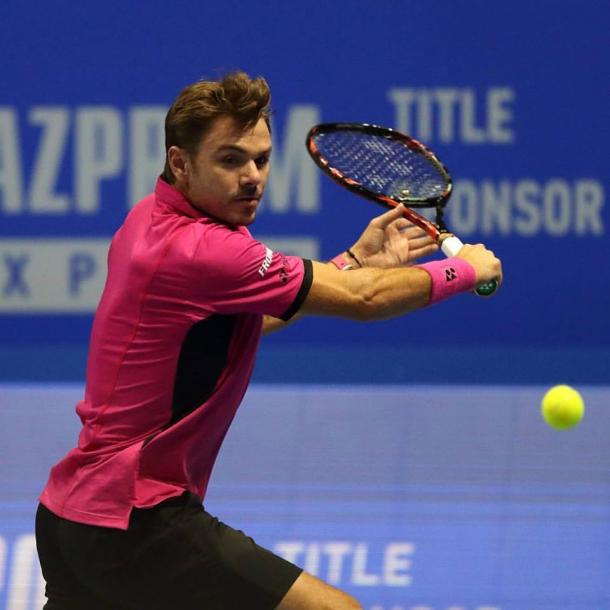 The Spaniard started to turn the tables as the set hit the midway point, holding a pair of break points of his own in the seventh game. He would push Wawrinka to deuce in the next game before holding another break point in the 11th game. But neither player managed a breakthrough and the set required a tiebreak. It was Bautista Agut getting the upper hand early, getting an immediate minibreak and racing ahead 3-0 before Wawrinka fought right back, levelling at 3-3. Like the set itself, both men proceeded to control their own serves, with 11 straight points going with serve. Bautista Agut missed two set points on the Swiss' serve before Wawrinka finally broke for the set at 10-8.
Wawrinka races into final
After a tight opening set, the second seemed to be a different match entirely. Wawrinka came out flying, converting his third break point in the first game of the set to take an immediate lead. He very nearly broke the set wide open when he held a break point in his opponent's next service game, but could not convert.
Bautista Agut seemed to have no answer to Wawrinka's strong serving in the second set. He struggled to get to 30 on return and never had a sniff at a break point. At 2-4, the Spaniard was broken again and Wawrinka took full advantage, serving out the match in the following game.
By the numbers
Wawrinka was strong on serve, winning 78 percent of his first serves, 57 percent of his seconds, hitting seven aces and, most importantly, limiting Bautista Agut to three break points, all of which he saved. While his break point conversion rate was not great, only managing to win two out of nine, that was enough to wrap up the victory.
Wawrinka is through to his fifth final of 2016 (4-0) where he will take on Alexander Zverev. Wawrinka has not lost a final since June 2013 (11-0).