 For the second straight year, world number two Serena Williams has withdrawn from the Dongfeng Motor Wuhan Open and the China Open in Beijing, this time citing a continuing right shoulder injury that has troubled her since Wimbledon.
This news comes on the heels of the biggest stop on the WTA calendar since the U.S. Open two weeks ago where Williams fell in the semifinals for the second year in a row, heartbreakingly putting an end to her record-tying 186 consecutive weeks at world number one.
Williams Cities Right Shoulder Injury as Culprit for Withdrawals; Targets Singapore Return
"I am disappointed that I will not be able to compete at the Dongfeng Motor Wuhan Open or the China Open due to continuing issues with my right shoulder," Williams said in a statement. "I have been practicing and playing but my shoulder is still not fit for tournament play."
"I wish the tournaments great success and I'm sure the fans will enjoy some great tennis. I am focused on getting ready to compete at the WTA Finals in Singapore."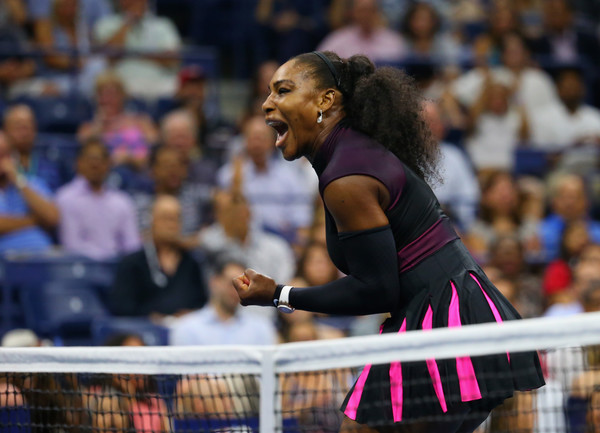 Williams' 2016 Season in Review
As it stands, Williams has played just eight events in 2016, the fewest she has played in a single season since 2011, when she made her return from injury and a major health scare. Among her list of achievements this year include two titles at the Internazionali BNL d'Italia in Rome and of course, the Wimbledon title that equalled Steffi Graf's Open Era record for the most Grand Slam singles titles at 22.
Despite another remarkably consistent season, one that has seen her advance to the semifinals or better in six of her eight events in 2016, Williams has come up second best in three of her five finals this season, including at the year's first two Grand Slams. Most players would be more than happy to accept the year that Serena has had, but the world former world number one simply isn't satisfied with second place; she wants the best.
As Williams attempts to recover in time for the BNP Paribas WTA Finals Singapore presented by SC Global, she will need to be at her very best if she hopes to claim her sixth title in ten appearances, which would put her just a couple of titles behind eight-time former champion Martina Navratilova.