 14th seed Petra Kvitova capped off another dream week at the Dongfeng Motor Wuhan Open in some style Saturday afternoon under the roof of the Optics Valley International Centre, completely overwhelming ninth seed Dominika Cibulkova 6-1, 6-1 to end a 13-month title drought with her 18th WTA title.
Kvitova Off to the Races, Takes Opening Set Comfortably
Fresh off the heels of a stunning 6-1, 6-2 victory over fourth seed Simona Halep just 19 hours prior to the final, Kvitova looked like she never even left, picking up right where she left off against Cibulkova, who admittedly wasn't expecting the absolute masterclass that would follow suit.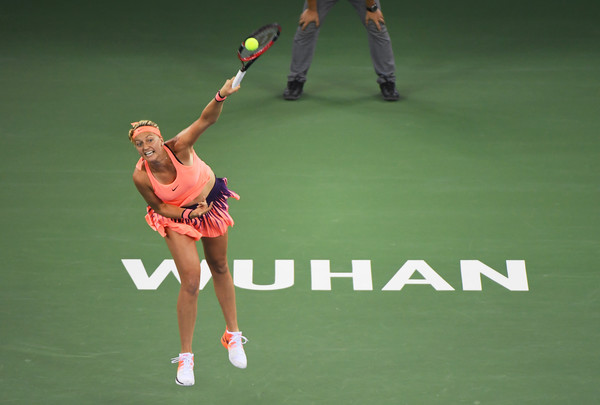 After holding serve in just under a minute to open the showpiece, the Czech set out on her quest for complete control, winning 17 of the first 18 points of the match to race out to a 4-0 lead, with Cibulkova seemingly at a loss for any answers to Kvitova's firestorm of winners.
Even though the Slovak would briefly halt her momentum, it only seemed to delay the inevitable as Kvitova would regroup almost immediately after surrendering one of the breaks, breaking for a third time en route to securing the opener with her seventh ace, winning it 6-1 in just 28 minutes.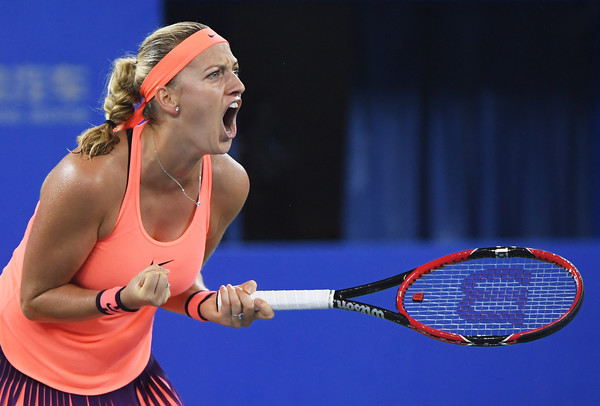 Kvitova Maintains Stellar Form to Secure Second Wuhan Crown, 18th WTA Title
The second set proved to be just as one-sided as an on-song Kvitova showed no signs of slowing down, completely dominating from behind the baseline to work her way into the forecourt, with Cibulkova struggling to find any relief.
Once the 14th seed broke to start the second, there was no stopping her, despite the Slovak's signature resiliency. Searching for answers, Cibulkova was desperately trying to create opportunities to turn the match around in her favour, which had admittedly been few and far between, but to no avail. A single break advantage would later double as Cibulkova's efforts to avoid a rout proved to be in vain as Kvitova raced towards the finish line, with the clock striking five minutes shy of the one-hour mark.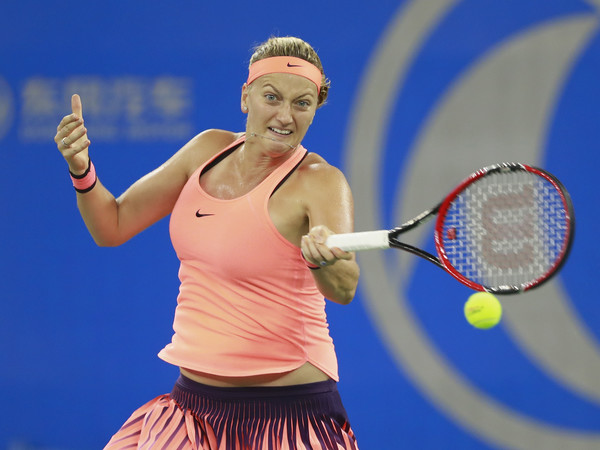 With the finish line in sight, the 2014 champion was confronted with her first real test of the contest, but passed with flying colours and remained relatively unscathed, saving a break point in the process to go within one game of victory.
As Cibulkova fought valiantly to push the match past the one-hour mark, it only seemed to motivate Kvitova even more, whose patience and intelligent point construction proved to be devastatingly effective, a skill she isn't always known for. In the end, Kvitova's firepower was ultimately too much for Cibulkova to bear; the Czech impressively sealing the victory in just over an hour to win her 18th WTA title and second in the tournament's three-year history.