 The Court of Arbitration for Sport has announced that they will reduce Maria Sharapova's suspension from two years to 15 months after the Russian tested positive for Meldonium, a drug added to the list of prohibited substances by the World Anti-Doping Agency earlier this year.
For Starters: Sharapova's Positive Drug Test, Long-lasting Appeal Process
On March 7, 2016, Sharapova held a surprise press conference at The LA Hotel Downtown where she announced she had tested positive for a recently banned substance called Mildronate, also known as Meldonium, days after she was privately notified of the lab results.
For ten years, the Russian had been taking the medication legally under her physician's orders to treat a series of health problems, including frequent bouts of the flu, a magnesium deficiency and a family history of diabetes. But after noticing an increase in the number of Eastern European athletes, predominantly Russian, testing positive for the drug, the World-Anti Doping Agency decided to add it to its current list of prohibited substances.
Information of the prohibition was given to both Sharapova and her agent Max Eisenbud, but without opening the email, the Russian continued to take Meldonium, unintentionally playing five matches with traces of the substance in her system.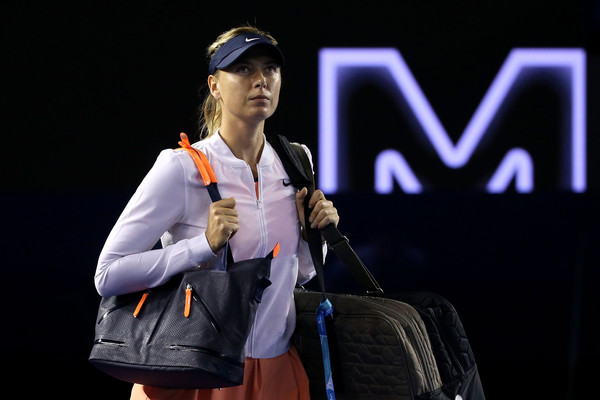 Quick to take full responsibility for her own actions, Sharapova expressed her disappointment, explaining she felt she had not only let her fans down but also the sport in general.
After working closely with the International Tennis Federation, a decision in Sharapova's case was made by a disciplinary panel, appointed by the ITF, three months after her announcement. Despite accepting Sharapova's claim that the violation had been unintentional, the panel handed the five-time Grand Slam champion with a two-year suspension, saying she bore "very significant fault" and "sole responsibility" for the positive test.
Appealing to the highest governing authority in sports, the Court of Arbitration for Sport, Sharapova argued at a hearing in New York last month that two years was an unreasonably harsh penalty, considering tennis officials had not done enough to publicize the change, nor did they release any scientific evidence that suggested the drug can enhance performance.
Sharapova Wins Appeal, Will Be Eligible to Compete in April 2017
In a press release released Tuesday, the Court of Arbitration for Sport has reduced Sharapova's two-year ban by nine months, with a panel of three arbitrators ruling that even though the offence was unintentional, it still constituted a violation of the anti-doping rules, resulting in a 15-month suspension.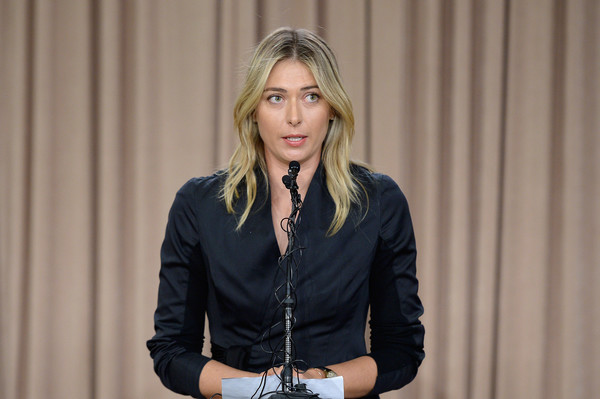 From April 26, 2017, onwards, Sharapova will be allowed to return to international competition in time for Roland Garros, where she is a former two-time champion, and Wimbledon, where she first burst onto the scene as a 17-year-old in 2004. Interestingly, the Russian will make her comeback unranked, but as a former Grand Slam champion, she will have access to an unlimited number of wild card nominations that will indefinitely help to rebuild her ranking.
Since her suspension will end midway through the Porsche Tennis Grand Prix, an event she has dominated since her début in 2012, Prague and Rabat, both held the week of May 1, 2017, could be potential WTA tournament stops for Sharapova to stage her comeback, but only if she wishes to return to competition as soon as possible.
Sharapova: "I'm Coming Back Soon and I Can't Wait"
Just minutes after winning her appeal, the former world number one issued a statement expressing her relief and satisfaction with the ruling after an arduous seven-month process. "I've gone from one of the toughest days of my career last March when I learned about my suspension to now, one of my happiest days, as I found out I can return to tennis in April," she wrote.
"In so many ways, I feel like something I love was taken away from me and it will feel really good to have it back. Tennis is my passion and I have missed it. I am counting the days until I can return to the court."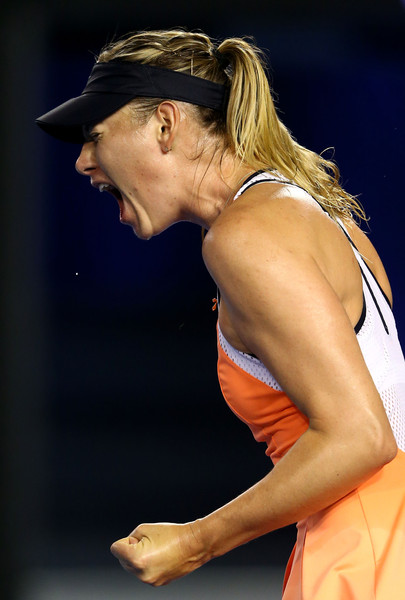 "I have learned from this, and I hope the ITF has as well," she continued. "CAS concluded that 'the Panel has determined it does not agree with many of the conclusions of the [ITF] Tribunal.'"
"I have taken responsibility from the very beginning for not knowing that the over-the-counter supplement I had been taking for the last ten years was no longer allowed."
Understandably frustrated with the whole ordeal, Sharapova discredited the ITF for not taking extra steps to notify all of their players of the rule change, "especially in Eastern Europe where Mildronate is commonly taken by millions of people."
With the process now behind her, the former world number one says she hopes the ITF and other relevant tennis anti-doping authorities will study what other sporting federations did so that no other tennis player will have to go through what she went through this year.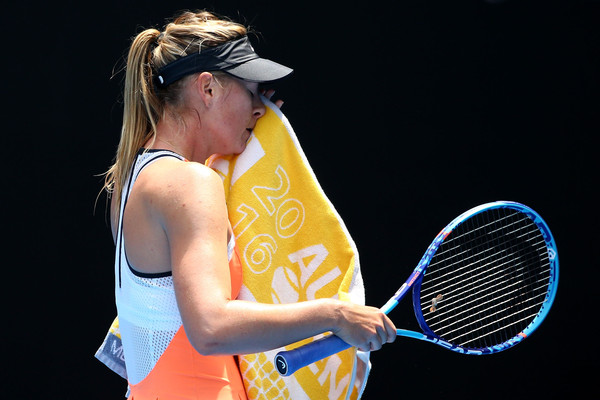 However, there has been one thing that has remained consistent over the years in the Sharapova camp: her fan support—and this year was no different. From the time she made the announcement back in March until now, the support of Sharapova's fans has remained unwavering when she's needed it the most.
"And to my fans, I thank you so much for living and breathing so many of these tough months together," she said. "During this time, I have learned the true meaning of a fan and I am so fortunate to have had your support."
"I'm coming back soon and I can't wait."