 And then there were two. One expected finalist, one total surprise. The final of the 2016 Shanghai Rolex Masters is set, with neither Novak Djokovic or Roger Federer appearing in the final for the first time since 2011. Instead, two-time former champion Andy Murray will look for the hat-trick in Shanghai against first-time Masters 1000 finalist Roberto Bautista Agut. With one match to go, let's take a look at what to expect in the Shanghai Masters final.
How they got here
To say that Andy Murray has been dominant so far in Shanghai would be an understatement. Through four matches, the second seed has yet to drop a set, has yet to need more than six games to claim a set, and has only dropped 20 games on route to the final, an average of five per match. The closest set he had was 6-4 in the first set of his semifinal. What makes it more impressive is that Murray has not had an easy draw (in fact, this writer called it a "quarter of death" in his pre-tournament predictions). On this run, Murray has blown out Steve Johnson, recent Metz champion Lucas Pouille, Tokyo runner-up David Goffin, and 2014 Shanghai runner-up Gilles Simon. And boy did Murray make that draw look easy.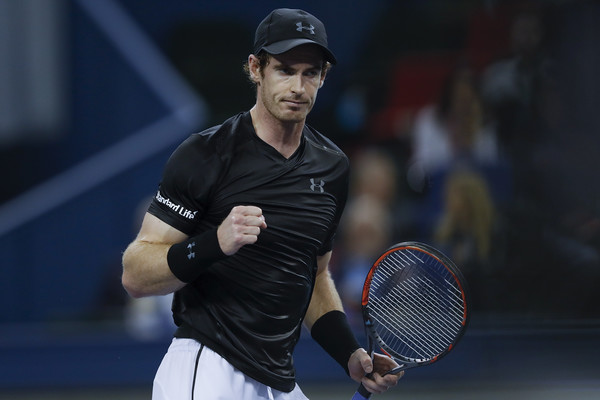 Not to be outdone, to say Bautista Agut exceeded expectations in his run to the final would also be an understatement. Like Murray, the Spaniard has yet to drop a set, only for him through five matches, and the closest set he's played he won 6-4 (although he's won five of those sets to Murray's one). Bautista Agut also had a tough draw and scored some pretty big scalps on his way to the final. He beat Bernard Tomic in the first round before offing Taylor Fritz in the second. In the third round, he brushed aside Viktor Troicki, who was coming off the biggest win of his career over Rafael Nadal. Next up was a routine win against last year's Shanghai runner-up Jo-Wilfried Tsonga. But he saved the best for the semifinals, when he outduelled world number one and reigning champion Novak Djokovic in straight sets.
The History
Murray has won both previous meetings between the two men in straight sets. Two years ago, Murray only dropped eight games in a third round blowout at Wimbledon, while last year it was a 6-4, 6-4 win on clay in Munich. They have never played on a hard court before. They have also never met in a final.
How will Bautista Agut handle the occasion?
Murray has a clear experience advantage going into this final. Not only is this Bautista Agut's first Masters 1000 final, it's his first final above the 250-level. Murray has won three times more Masters 1000 titles alone than the Spaniard has total titles. This will be Murray's 20th Masters 1000 final (12-7), which is twice as many as the total number of finals Bautista Agut has played.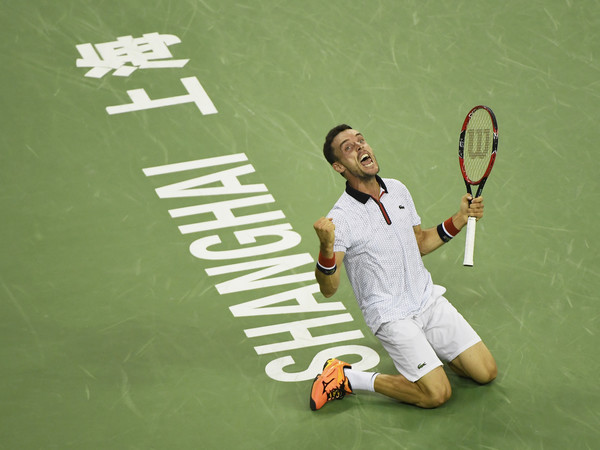 Without a doubt, this is the biggest match of Bautista Agut's career, meaning he has never faced pressure like this. Will he rise to the challenge like he did in the semifinals? Or will he crack under pressure? The Spaniard has every reason to be confident going into the final. If he could beat Djokovic, he can beat Murray. But they'll be playing in a venue where Murray is far more comfortable. Bautista Agut needs to stay calm and draw on the inspiration of his semifinal victory and cannot be overawed by the occasion.
Who will rule the baseline?
Both Bautista Agut and Murray like to grind away at opponents from the baseline. This match could very well come down to consistency. What makes this interesting is that both men won baseline battles in the semifinals, which means that in terms of their experiences this year in Shanghai, they should be more-or-less equally prepared for the final. Perhaps Bautista Agut has the slight advantage, having beaten a far stronger baseline defender than Murray in the last round.
That being said, Murray has faced a lot of opponent who ripped away at him from the baseline throughout this tournament and no one has been able to put a dent in his armour so far. No matter how stuck he seems and how in control his opponents appear to be, Murray's entire run has been based on turning the tide from defence into offence from seemingly impossible positions. Bautista Agut will have to figure out what none of Murray's opponents have so far.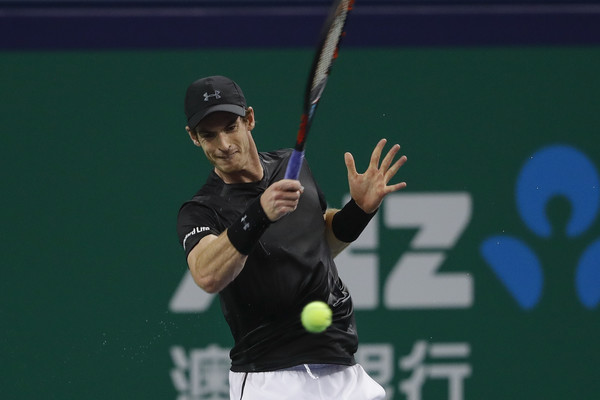 And a problem potentially facing Bautista Agut is that he, like Simon and Goffin or really any of the second seeds opponents, doesn't possess the weapons that Murray does. The Scot has one of the best returns of serve on tour, along with one of the best backhands. He is also one of the more eloquent shot makers. Bautista Agut cannot afford to fall behind in rallies because Murray will not let him recover. The Spaniard needs to play the match on his terms, dictating rallies and squeezing the life out of Murray.
Prediction: Murray in two tight sets
The occasion did not get to Bautista Agut in the semifinals and playing Djokovic is definitely more mentally difficult than Murray at the moment, so I don't expect him to go away quietly. That being said, dating back to Madrid in May, Murray has been arguably the best player on the planet and it's taken super-human efforts on the part of Djokovic, Cilic, del Potro and Nishikori to hand him losses. Since his loss to del Potro in the Davis Cup semifinals, his level has maybe been higher than it ever has. Bautista Agut might give him trouble, but Murray is playing too well at the moment and will do what he's been doing for a fortnight, grinding and finding ways to win.