 Whilst Richard Gasquet was competing in the first round at the BNP Paribas Masters against Steve Johnson on Tuesday, it has been revealed by BeinSports that Thierry Champion will join the French player's team for the 2017 season. Champion, who is also coach to Benoit Paire, will also continue to work with him, who he has been with since August.
Richard Gasquet speaks about new coach during press conference
After his win against Steve Johnson, Gasquet explained that he will keep working with his other coach Sergi Bruguera as well but will split with Sebastien Grosjean, who "wants to spend more time with his family." Gasquet then went on to explain further, "He's been traveling a lot. He's been traveling for five years a lot. So I want to thank him, first of all. We started working together in 2011, and I was down in the rankings at the time. And with him, I finished three seasons among the top 10 since 2013, and I owe him a lot. He allowed me to enjoy tennis again, because before I had problems. So now he became a very good friend. We are very close."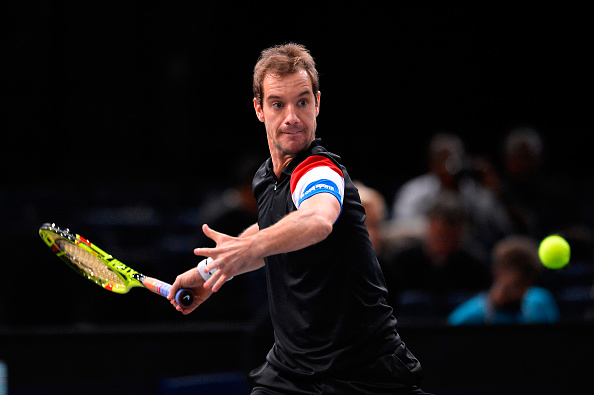 "But I needed, of course, to find another coach. I would have continued if I had been able to with him because things were going very well. But I can understand very well his point of view. My choice was to work with Thierry. No hesitation there. I have known him for a long time on the tour. He knows tennis very well. He really has the ability to be a coach', Gasquet added. 'So I think now I'm back to a good level. That's where I wanted to be. Physically, I feel good, too. I think with a good break, I will be able to play well in 2017. I think things will go well."