 The first of the semifinals at the ATP World Tour Finals saw debutants Henri Kontinen and John Peers make the most of their opportunities as they defeated the four-time champions Bob Bryan and Mike Bryan 7-6(2), 6-4 to advance to tomorrow's final.
The fifth seeds won their only previous meeting against the Americans at the Paris Masters earlier this month, where they went on to win the title. A straight sets victory this time around made it two wins from two in a matter of weeks.
Kontinen and Peers prevail on tiebreaker
Kontinen and Peers held the first service game of the match pretty comfortably. For the Bryans, they were put under pressure. Bob Bryan, who was serving was taken to a deciding point but managed to hold serve and avoid going down early for 1-1. Both teams were holding serve relatively easy. However, Bob Bryan was put under more pressure on serve facing two break points after a great backhand return from Kontinen.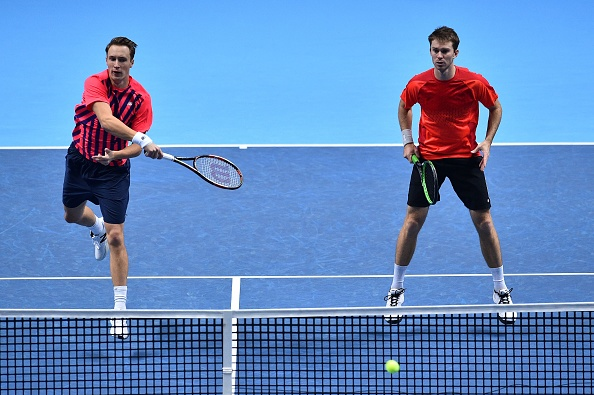 Two great first serves and the third seeds hold a tricky service game to draw level at 3-3. The server then dictated play as neither team could find the initiative to break their opponents. A tiebreaker was needed to determine the opening set. The Finn, Aussie duo got off to the perfect start after Kontinen's exquisite volley and Peers backhand winner allowed them to take a 2-0 lead. The fifth seeds continued to dominate and trouble the Bryans as they raced away to a 6-2 lead. A backhand shot long from the Bryans gave the debutants the first set, 7-6(2).
Clinching the victory
Into the second set and it was the Bryans who pressured the fifth seeds, taking the game to a deciding point, which was also a break point in their favour. A good, powerful serve from Kontinen put he and Peers on the scoreboard at 1-1. Mike Bryan serving and he was broken, with his second serve being punished as he targeted Bob Bryan at the net. The Finn then consolidated serve immediately with a firm hold of serve to love to take a 3-1 lead. The fifth seeds then extended their lead.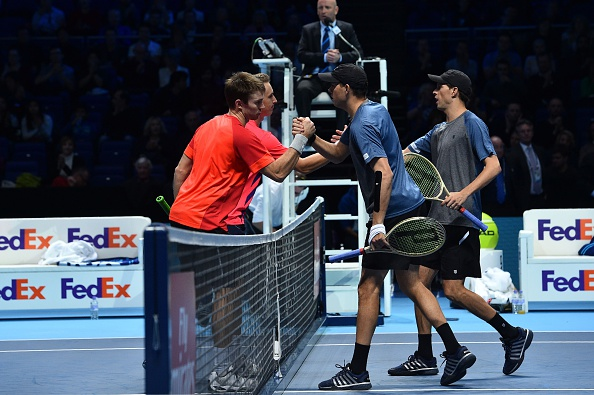 After taken the Bryans to a deciding point, a Kontinen backhand clipped the line as they went up a double-break. However, they couldn't consolidate and the Americans reduced the deficit with brilliant reactions in an all-court rally. With the momentum momentarily with the Bryans, they managed to take Kontinen to a deciding point. However, a crushing ace restored the fifth seeds lead at 5-3. It was the Australian who had the honours of serving for the match. Having had numerous match points against the Bryans in last year's round robin match to proceed, he made no mistakes this time around and booked a spot in the final.